Enterprise Sales Development Representative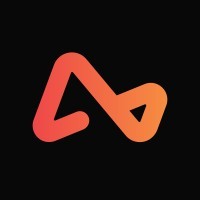 Airwallex
Sales & Business Development
San Francisco, CA, USA
Posted on Wednesday, July 13, 2022
Airwallex is a global payments fintech company transforming the way businesses move and manage money globally. We have built a global financial infrastructure platform to help businesses transact, collect and pay across 130+ countries and 50+ currencies, without the constraints of the traditional global financial system. We've grown to 13 global locations and have raised over $900 million in funding. To support our ambitious growth plans, we're looking for smart, collaborative and passionate people who are looking to make a genuine impact.
Airwallex is looking for a highly goal-oriented first hire for our Enterprise Sales Development team. As such, this is a great role for someone with at least a few months of experience building an SDR skillset within a technology company. You will have a formative chance to shape our initial processes and our product experience for platform clientele. You will be responsible for generating and cultivating enterprise-level leads to sign up to our platform. Your duties will include strategic messaging on a variety of mediums, contacting decision makers, and planting the seeds for a successful sale. Additionally, you will work closely with stakeholders in Airwallex globally to relay feedback and help shape the future of our US go-to-market strategy.
This is a hybrid role to be based in our San Francisco office with 3 days a week required in office. The role also includes occasional travel to conferences and events.
You will:
Develop and execute plans for winning business with upper middle market and enterprise companies
Work with AE's to build outbound strategies to create and nurture opportunities
Attract and start relationships with executive stakeholders at new and existing clients
Research and connect with leaders from multiple functions (e.g., Engineering, Product, and Finance) to lead complex product workshops and financial analyses
Lead and contribute to team projects to develop and refine our sales process
Engage with Product and Engineering teams to help drive product strategy
You are:
A relationship builder – you have a dynamic personality, love talking to potential SMB customers, listening to their needs, and explaining the benefits of the Airwallex platform to potential customers customers
A closer – while you don't need much sales experience, you need to be driven and eager to move conversations forward
You obsess over a great customer experience – when you get a support inquiry, you will want to get it resolved as soon as possible in the best way to ensure a great customer experience
Motivated and motivational – you have a knack for getting people and customers excited to see the benefits Airwallex will bring to their business
Willing to learn and adaptable – you don't need to have it all figured out, you just have to have a desire to learn and always be willing to improve and adapt
You are a great communicator on the phone and via email – you can provide information verbally and in a collaborative fashion with great customer rapport
You are a great team player – you'll be working with people across diverse global offices and will need to work collaboratively with them
You have:
Bachelor's or equivalent work experience
6 months experience in sales, account management, or any related customer service
Excellent interpersonal and communication skills
Start-up, fintech, and B2B experience preferred
We are open to a wide range of experiences so please apply if the role looks interesting, even if you don't think you meet all the qualifications
At Airwallex you'll have the ability to make an impact in a rapidly growing, global fintech. We organize regular team building events, encourage hybrid/flexible working, and we give our people the freedom to be creative.
Airwallex is proud to be an equal opportunity employer. We value diversity and anyone seeking employment at Airwallex is considered based on merit, qualifications, competence and talent. We don't regard color, religion, race, national origin, sexual orientation, ancestry, citizenship, sex, marital or family status, disability, gender, or any other legally protected status. If you have a disability or special need that requires accommodation, please let us know.
Airwallex does not accept unsolicited resumes from search firms/recruiters.
Airwallex will not pay any fees to search firms/recruiters if a candidate is submitted by a search firm/recruiter unless an agreement has been entered into with respect to specific open position(s). Search firms/recruiters submitting resumes to Airwallex on an unsolicited basis shall be deemed to accept this condition, regardless of any other provision to the contrary.