Head of Product Legal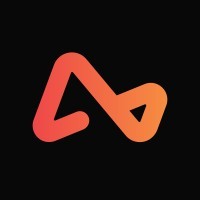 Airwallex
Product, Legal
San Francisco, CA, USA
Posted on Tuesday, October 11, 2022
Airwallex is a global payments fintech company transforming the way businesses move and manage money globally. We have built a global financial infrastructure platform to help businesses transact, collect and pay across 130+ countries and 50+ currencies, without the constraints of the traditional global financial system. We've grown to 13 global locations and have raised over $900 million in funding. To support our ambitious growth plans, we're looking for smart, collaborative and passionate people who are looking to make a genuine impact.
Reporting to the Chief Legal, Compliance, and Risk Officer, the Head of Product Legal will be responsible for the full range of legal and regulatory matters relating to all products of the Airwallex Group globally and for the delivery of services to all stakeholders within the Airwallex Group, ensuring the Group provides products in a legal and compliant manner in all the relevant geographies.
It is a senior position for a legally trained professional to take on global responsibilities and supervise a team of product lawyers focusing on legal matters. It includes devising legal strategies to facilitate the launch and growth of Airwallex products globally and ensuring the regulatory aspects of the products meet all licensing and relevant regulatory requirements.
The current team is based in Australia, Singapore, Hong Kong, mainland China, the EU, and the US. The team will grow, and the geographic coverage will expand to other countries in APAC, LATAM, the Middle East, the EU, and Canada.
Some examples of what you would be working on include the following:
●
Provide practical legal guidance on navigating rules and regulations for launching Airwallex's products in different regions.
●
Work with the regulatory and financial crime compliance and risk teams globally to align Airwallex's policies and GTM strategies.
●
Devise efficient operational policies and procedures in supporting our commercial and products teams to ensure the provision of legal and regulatory advice in a prompt, efficient, scalable, and safe manner.
Who you are:
● You lean in – You are proactive with business partners to identify the critical items in the regulatory roadmap and keep pace with a fast-moving business.
● You are a problem solver - Keen to solve problems creatively and effectively.
● You are legally minded – You possess solid academic and drafting skills and are keen to learn, with a desire to develop your skills and knowledge in the FinTech industry.
● You improve - You are adept in improving processes with the ability to identify inefficiencies and uplift processes accordingly.
● You are heard - You display strong communication skills, which allows you to communicate effectively with stakeholders from various departments.
● You are a team player – You build rapport and become vital to a small, fast-paced team.
● You are a doer – You autonomously conduct yourself to deliver on the above, an essential skill in any FinTech.
Skills and experience you will bring:
●
15+ years of legal experience
●
Bachelor of Laws or Juris Doctor from a prestigious institution Legal qualification in a major country and a significant institution and good standing
●
A keen interest in financial services regulation and the fintech industry
●
Experience in managing a diverse team globally or regionally
●
Working within a high-growth technical company is a plus
At Airwallex you'll have the ability to make an impact in a rapidly growing, global fintech. We organize regular team building events, encourage hybrid/flexible working, and we give our people the freedom to be creative.
Airwallex is proud to be an equal opportunity employer. We value diversity and anyone seeking employment at Airwallex is considered based on merit, qualifications, competence and talent. We don't regard color, religion, race, national origin, sexual orientation, ancestry, citizenship, sex, marital or family status, disability, gender, or any other legally protected status. If you have a disability or special need that requires accommodation, please let us know.
Airwallex does not accept unsolicited resumes from search firms/recruiters.
Airwallex will not pay any fees to search firms/recruiters if a candidate is submitted by a search firm/recruiter unless an agreement has been entered into with respect to specific open position(s). Search firms/recruiters submitting resumes to Airwallex on an unsolicited basis shall be deemed to accept this condition, regardless of any other provision to the contrary.