Senior Account Executive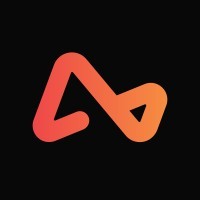 Airwallex
Sales & Business Development
Victoria, Australia
Posted on Monday, December 19, 2022
Airwallex is the leading financial technology platform for modern businesses growing beyond borders. With one of the world's most powerful payments and banking infrastructure, our technology empowers businesses of all sizes to accept payments, move money globally, and simplify their financial operations, all in one single platform.
Established in 2015 in Melbourne, our purpose is to connect entrepreneurs, business builders, makers and creators with opportunities in every corner of the world. Today, Airwallex has a global footprint across Asia-Pacific, Europe, and North America.
We are looking for a highly collaborative, solutions-focused Account Executive to join a close-knit team responsible for driving the go-to-market sales strategy for Mid-Market and Enterprise level clients. As a founding member of the team, you will support Airwallex in reaching massive untapped market opportunities and achieve revenue targets as we expand our client base in the Australian market.
Your role is pivotal in guiding our strategic growth across eCommerce retailers, marketplaces, online travel agents and other industries that are ideal for our product. You will solve complex problems and sell strategic business solutions with long-term, high-growth relationships.
What you'll do:
Strategic ownership of the entire sale cycle, from customer acquisition to closing deals
Take a consultative approach with customers to ensure the solution provided suits their unique business case and create long-term partnerships
Build relationships with internal stakeholders to manage and optimise a complex sales cycle
Ensure the best customer experience and on-boarding process for new customers
Work cross-collaboratively to negotiate partnership agreements and commercials contracts in conjunction with legal, finance and strategy through to execution
Contribute to Airwallex growth by identifying and closing prospect organisations by strategic value based selling, conducting deep discovery, defining business case and ROI analysis
Who you are:
You are a seller - You have experience selling sophisticated B2B API solutions
You are collaborative – You thrive working closely with various teams and customers to deliver world-class solutions
You can speak to anyone – You should have exceptional communication skills and be just as at home conversing with technical experts and well as a layman
You are a team player – You'll ensure seamless partnership between our internal team to support client success and longevity
You simplify complexity – Your solution selling skills are second to none. You enjoy working with unique use cases and providing a tailored approach
You are a problem solver – You look for creative solutions and understand new products and ask the right questions before figuring out a solution
You are success-oriented - You hold yourself accountable for delivering key outcomes, including KPIs and revenue targets and have proven experience of quota carrying solution sales
At Airwallex you'll have the ability to make an impact in a rapidly growing, global fintech. We want you to share in our success, which is why you'll be offered a competitive salary plus valuable equity within Airwallex. We also like to ensure we create the best environment for our people by providing a collaborative open office space with a fully stocked kitchen. We organise regular team building events, encourage flexible/remote working and we give our people the freedom to be creative.
When you join Airwallex, You Choose "Bigger Growth Opportunities."
In 2022 as a Global business, we achieved the following:
- Series E stage, total funding of USD $900 Million, $5.5B valuation
- Expanded into new markets
- Forged partnerships with Shopify, Hubspot, Plaid, Trip Actions/Navan, Agoda, and Qantas
- We launched our Scholarship Partnership with The University of Melbourne
- Asia FinTech Awards: Team of the Year, Fintech of the Year
- Xero Awards Australia: Financial Services App of the Year
- Top 100 Women in Fintech: #40 Lucy Liu, Co-Founder of Airwallex
- Over 37% of our Australian team were promoted last year
Life at Airwallex:
💸We commit to industry-leading salaries and rewards
💲We share our business success through every employee receiving equity
💻 Two epic working spaces in the heart of Melbourne and Sydney
💳 Your own Airwallex Virtual Card, with $1000 per year to spend on physical, lifestyle, health, or charitable donations
🥗On-site snacks, think fully stocked fridges, beers, ice-creams
🧘Access to our mental wellness platform to provide personalised, private support, including coaching and EAP sessions
🎂 Enjoy a paid day off on your birthday to celebrate YOU
👪Generous parental leave, baby bonding leave, and pregnancy loss leaves
💵Paid community and volunteer leave
💸Generous Employee Referral Program rewards for referring top talent
✈️ Explore the world - You have the opportunity to work from anywhere in the world for up to 3 months each year
🦄 Accelerate your career - We've reached consistent unicorn status and our people are a huge part of this. Airwallex is the place where you can grow to your full potential, with more than a third of our Australian team promoted last year
Airwallex is proud to be an equal opportunity employer. We value diversity and anyone seeking employment at Airwallex is considered based on merit, qualifications, competence and talent. We don't regard colour, religion, race, national origin, sexual orientation, ancestry, citizenship, sex, marital or family status, disability, gender, or any other legally protected status. If you have a disability or special need that requires accommodation, please let us know.