Director Content Marketing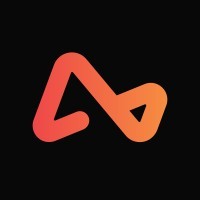 Airwallex
Marketing & Communications
Singapore
Posted on Thursday, January 19, 2023
Airwallex is the leading financial technology platform for modern businesses growing beyond borders. With one of the world's most powerful payments and banking infrastructure, our technology empowers businesses of all sizes to accept payments, move money globally, and simplify their financial operations, all in one single platform.
Established in 2015 in Melbourne, our purpose is to connect entrepreneurs, business builders, makers and creators with opportunities in every corner of the world. Today, Airwallex has a global footprint across Asia-Pacific, Europe, and North America.
Reporting to the Head of Global Marketing, you will lead the Global Content & Customer Marketing team. You will work closely with other global and regional teammates to develop a winning strategy that brings Airwallex's brand to life, communicates our differentiated position, and engages our users. You will be responsible for driving the creation of copy and content for all platforms, ensuring that you maintain a consistently high standard at every touchpoint and using data to optimise your approach. Expect to cover a variety of areas, including executive thought leadership pieces, user stories, digital and OOH advertising, blog posts, and much more. You will join the Airwallex Marketing team during a critical period. Following rapid growth, we are building a team that enables both global consistency in process, tooling and methodology and local flexibility and speed in execution. This is a great opportunity to join that team and help shape the next phase of Airwallex's growth.
You will:
Build and lead a high-performing global Content and Customer Marketing team, coaching and mentoring team members to deliver their best work.
Create the playbook and processes that enable team members to identify, prioritise and execute against the biggest opportunities for impact.
Develop a content calendar that drives commercial outcomes, working with in-house and external writers and agencies to deliver a consistently high quality product.
Work with Product Marketing and commercial teams to translate our value proposition into clear and compelling collateral, ranging from research/white papers to web copy.
Partner with our Organic Growth team to translate complex product knowledge into clear, user-friendly SEO guides and blog posts.
Work with non-commercial teams across the company on their content needs, ranging from Talent through to Product and Engineering.
Build foundational programs to support the regular creation of thought leadership presentations, case studies, and customer references.
Define priorities, investment models, and KPIs for our Content Marketing & Advocacy programs and actively measure and report results.
What you will bring:
10+ years of experience in Content Marketing (preferably at a high-growth technology company), writing, editing, or journalism. Ideally, 5+ years of team management experience.
Exceptional writing and editing skills, obsessive attention to detail, and a keen eye for design excellence.
A genuine love of writing and the ability to abstract away complex concepts into relatable and engaging materials.
A user-first approach that allows you to tailor content and communications to specific audience segments and profiles.
Experience managing internal and external writers, designers, and other creative specialists.
A global mindset that allows you to build an inclusive and effective content and customer advocacy strategy across multiple markets.
Familiarity with modern technology and platforms, including popular content management systems, and HTML.
Knowledge of how content effectively aligns with SEO strategy, and a willingness to partner closely with Growth Marketing counterparts to drive results.
At Airwallex you'll have the ability to make an impact in a rapidly growing, global fintech. We want you to share in our success, which is why you'll be offered a competitive salary plus valuable equity within Airwallex. We also like to ensure we create the best environment for our people by providing a collaborative open office space with a fully stocked kitchen. We organise regular team building events and we give our people the freedom to be creative.
Airwallex is proud to be an equal opportunity employer. We value diversity and anyone seeking employment at Airwallex is considered based on merit, qualifications, competence and talent. We don't regard colour, religion, race, national origin, sexual orientation, ancestry, citizenship, sex, marital or family status, disability, gender, or any other legally protected status. If you have a disability or special need that requires accommodation, please let us know.
Airwallex does not accept unsolicited resumes from search firms/recruiters. Airwallex will not pay any fees to search firms/recruiters if a candidate is submitted by a search firm/recruiter unless an agreement has been entered into with respect to specific open position(s). Search firms/recruiters submitting resumes to Airwallex on an unsolicited basis shall be deemed to accept this condition, regardless of any other provision to the contrary.