Corporate Security Engineering Lead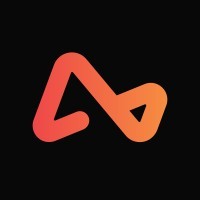 Airwallex
Melbourne, VIC, Australia
Posted on Wednesday, February 1, 2023
Airwallex is the leading financial technology platform for modern businesses growing beyond borders. With one of the world's most powerful payments and banking infrastructure, our technology empowers businesses of all sizes to accept payments, move money globally, and simplify their financial operations, all in one single platform.
Established in 2015 in Melbourne, our purpose is to connect entrepreneurs, business builders, makers and creators with opportunities in every corner of the world. Today, Airwallex has a global footprint across Asia-Pacific, Europe, and North America.
As a Corporate Security Engineering Lead, you will be a trusted member of the Information Security team and work closely with IT, product and engineering teams across the business.
Reporting directly to the Director, Security Engineering, this role will see you being a critical part of Airwallex, helping to identify, protect, detect, respond and recover the organisation from cybersecurity threats.
This is a dynamic and hands-on role that requires experience in designing, developing and managing infrastructure projects, processes and standards related to the security of our networks, systems and applications.
What you'll be doing
Lead the Corporate Security team to support information security relating to enterprise endpoints, networking and applications.
Responsible for developing and managing the corporate security program.
Partner with other teams within Airwallex to analyse new or existing applications, software, or services and help drive security improvements.
Design, develop, test, and evaluate new security controls for a rapidly growing business.
Perform incident response and hunt through log sources to identify new threats.
Design and implement custom detection strategies and workflows to support the incident response lifecycle.
Analyse and develop integration, testing, operations, and maintenance of secure systems.
Use data collected from a variety of endpoint, network and cloud tools (e.g. EDR, authentication, firewalls, network traffic logs) to analyse, identify and mitigate threats.
Design, test, implement, deploy and maintain cybersecurity infrastructure projects.
Investigate, analyse and respond to cybersecurity incidents within the Airwallex environment.
Perform assessments of systems and networks to identify deviations in configurations and policies, identify vulnerabilities and support suitable mitigation and remediation.
Conduct collection, processing, and/or geolocation of threats in order to exploit, locate, and/or track cybersecurity threats infrastructure.
Perform network navigation, tactical forensic analysis, and defensive operations.
Identify, collect, examine, and preserve digital forensic evidence using analytical and investigative techniques.
What you'll bring
A passion for solving the complex challenges of high-growth startups.
Self motivation and drive to learn new skills, or dive deeper into existing skills.
Bachelor's degree in Cybersecurity, Computer Science or similar.
Recognised training or cybersecurity certifications (eg OSCP, GIAC, CEH).
5+ years working in a security engineering or incident response role within a tech company, with 2 years in a leadership role.
Strong experience with Crowdstrike EDR, Splunk and other common security monitoring tools.
In depth understanding of common attacker tools and techniques, how they can be detected and prevented, and ability to respond to incidents with high depth and quality of investigation.
Experience with GCP, Alibaba Cloud, and other cloud platforms is preferred.
Experience with Okta, GSuite, and cloud-based VPN services is preferred.
Strong communication skills with the ability to explain technical security and software concepts to a non-technical audience.
Experience with Python, Java/Kotlin, and/or Kubernetes.
Strong knowledge of common software development tools and infrastructure, including CI/CD tooling and pipelines.
Published articles, journals or blogs related to cybersecurity.
Life at Airwallex:
💸We commit to industry-leading salaries and rewards
💲We share our business success through every employee receiving equity
💻 Two epic working spaces in the heart of Melbourne and Sydney
💳 Your own Airwallex Virtual Card, with $1000 per year to spend on physical, lifestyle, health, or charitable donations
🥗On-site snacks, think fully stocked fridges, beers, ice-creams
🧘Access to our mental wellness platform to provide personalised, private support, including coaching and EAP sessions
🎂 Enjoy a paid day off on your birthday to celebrate YOU
👪Generous parental leave, baby bonding leave, and pregnancy loss leaves
💵Paid community and volunteer leave
💸Generous Employee Referral Program rewards for referring top talent
Airwallex is proud to be an equal opportunity employer. We value diversity and anyone seeking employment at Airwallex is considered based on merit, qualifications, competence and talent. We don't regard colour, religion, race, national origin, sexual orientation, ancestry, citizenship, sex, marital or family status, disability, gender, or any other legally protected status. If you have a disability or special need that requires accommodation, please let us know.