Senior Engineer - Front End (React/GraphQL)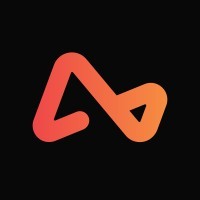 Airwallex
Software Engineering
New South Wales, Australia
Posted on Friday, February 24, 2023
Airwallex is the leading financial technology platform for modern businesses growing beyond borders. With one of the world's most powerful payments and banking infrastructure, our technology empowers businesses of all sizes to accept payments, move money globally, and simplify their financial operations, all in one single platform.
Established in 2015 in Melbourne, our purpose is to connect entrepreneurs, business builders, makers and creators with opportunities in every corner of the world. Today, Airwallex has a global footprint across Asia-Pacific, Europe, and North America.
What You'll Do:
As a Senior Front End Engineer you will design and deliver new features and functionality around the UI/UX of our SaaS platform, which is used by over 40,000 companies all over the World. Working in a team, you'll be an advocate of TDD and software best practice as we continually evolve our platform and delight our users.
In addition to working on greenfield projects, you'll also be making contributions to the technologies and libraries that we depend on, while leading improvements on our complex systems and components. The right person for our team will be excited about the variety of the work and the impact you'll be able to have.
We'd Love You To Have:
Good Computer Science fundamentals and 6+ years of experience in front end tech including React, Typescript and GraphQL.
Good knowledge of common libraries and modern FE best practice.
Experience in designing and building UI/UX projects where you champion the user.
Good energy and a collaborative approach to solving problems.
When you join Airwallex, You Choose "Bigger Growth Opportunities."
In 2022 as a Global business, we achieved the following:
- Series E stage, total funding of USD $900 Million, $5.5B valuation
- Expanded into new markets
- Forged partnerships with Shopify, Hubspot, Plaid, Trip Actions/Navan, Agoda, and Qantas
- We launched our Scholarship Partnership with The University of Melbourne
- Asia FinTech Awards: Team of the Year, Fintech of the Year
- Xero Awards Australia: Financial Services App of the Year
- Top 100 Women in Fintech: #40 Lucy Liu, Co-Founder of Airwallex
- Over 37% of our Australian team were promoted last year
Life at Airwallex:
💸We commit to industry-leading salaries and rewards
💲We share our business success through every employee receiving equity
💻 Two epic working spaces in the heart of Melbourne and Sydney
🥗On-site snacks, think fully stocked fridges, beers, ice-creams
💳 Your own Airwallex Virtual Card, with $1000 per year to spend on physical, lifestyle, health, or charitable donations
🧘Access to our mental wellness platform to provide personalised, private support, including coaching and EAP sessions
🎂 Enjoy a paid day off on your birthday to celebrate YOU
👪Generous parental leave, baby bonding leave, and pregnancy loss leaves
💵Paid community and volunteer leave
💸Generous Employee Referral Program rewards for referring top talent
✈️ Explore the world - You have the opportunity to work from anywhere in the world for up to 3 months each year
🦄 Accelerate your career - We've reached consistent unicorn status and our people are a huge part of this. Airwallex is the place where you can grow to your full potential, with more than a third of our Australian team promoted last year
Airwallex is proud to be an equal opportunity employer. We value diversity and anyone seeking employment at Airwallex is considered based on merit, qualifications, competence and talent. We don't regard colour, religion, race, national origin, sexual orientation, ancestry, citizenship, sex, marital or family status, disability, gender, or any other legally protected status. If you have a disability or special need that requires accommodation, please let us know.