Senior Marketing Manager, Global Partner Marketing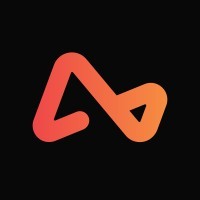 Airwallex
Marketing & Communications
Singapore
Posted on Monday, March 27, 2023
Airwallex is the leading financial technology platform for modern businesses growing beyond borders. With one of the world's most powerful payments and banking infrastructure, our technology empowers businesses of all sizes to accept payments, move money globally, and simplify their financial operations, all in one single platform.
Established in 2015 in Melbourne, our purpose is to connect entrepreneurs, business builders, makers and creators with opportunities in every corner of the world. Today, Airwallex has a global footprint across Asia-Pacific, Europe, and North America.
Role:
We're looking for a savvy B2B marketer to establish our Global Partnership Marketing function and drive our growth via selected partnerships across the globe. You will build lasting relationships with strategic ecosystem partners–SaaS platforms, dev shops, venture firms, and more–and develop global programs that deliver value to partners and net new business for Airwallex. You're a resourceful, creative go-getter who is willing to strategise, implement, test, and iterate to help us scale our Marketing efforts. You're able to build scalable programs and processes that streamline execution in local markets and deliver repeatable results. You're more than willing to challenge the status quo and have an ownership mentality.
You will join the Airwallex Marketing team during a critical period. Following rapid growth, we are building a team that enables global consistency in process, tooling and methodology, while allowing for significant agility in local execution. This is a great opportunity to join the team, make your mark, and help shape the next phase of Airwallex's growth.
You will:
Establish Partner Marketing as a global discipline at Airwallex, working closely with local marketers and Sales counterparts to execute a well-reasoned strategy.
Build relationships with global ecosystem partners and develop a scalable engagement model to support our joint growth.
Develop a programmatic approach to driving acquisition of startups via top-tier VCs, accelerators, and incubators.
Launch new initiatives to scale commercial returns with agencies, dev shops, and strategic SaaS platform partners.
Plan and execute global co-branded campaigns with other leading technology companies to drive brand awareness.
Create playbooks, templates, guides, assets, and partner enablement materials to educate and support existing partners, and promote our offering to prospective partners.
Define priorities, investment models, and KPIs for our Partner Marketing programs and build the tooling to support timely measurement and reporting.
What you will bring:
A Bachelor's Degree or equivalent experience.
10+ years of experience in Partner Marketing, preferably at a high-growth technology company.
A track record of designing, negotiating, and running integrated partner campaigns that acquire and engage new customers.
Experience across a variety of Marketing channels, including SEM, direct mail, email, and events.
A customer-first approach that allows you to tailor campaigns and communications to specific audience segments and profiles.
Hunger and passion that drive you to find creative solutions to solve problems and deliver results.
Comfort working cross-functionally with stakeholders at varying levels of seniority, and an appreciation of the balance between global scale and local nuance.
Experience collaborating with strategic partners to drive marketing programs that acquire new customers at scale.
The ability to generate insight from complex data, and to use that insight to improve messaging, strategy, and overall campaign performance.
At Airwallex you'll have the ability to make an impact in a rapidly growing, global fintech. We want you to share in our success, which is why you'll be offered a competitive salary plus valuable equity within Airwallex. We also like to ensure we create the best environment for our people by providing a collaborative open office space with a fully stocked kitchen. We organise regular team building events and we give our people the freedom to be creative.
Airwallex is proud to be an equal opportunity employer. We value diversity and anyone seeking employment at Airwallex is considered based on merit, qualifications, competence and talent. We don't regard colour, religion, race, national origin, sexual orientation, ancestry, citizenship, sex, marital or family status, disability, gender, or any other legally protected status. If you have a disability or special need that requires accommodation, please let us know.
Airwallex does not accept unsolicited resumes from search firms/recruiters. Airwallex will not pay any fees to search firms/recruiters if a candidate is submitted by a search firm/recruiter unless an agreement has been entered into with respect to specific open position(s). Search firms/recruiters submitting resumes to Airwallex on an unsolicited basis shall be deemed to accept this condition, regardless of any other provision to the contrary.