Engineering Lead, Issuing Platform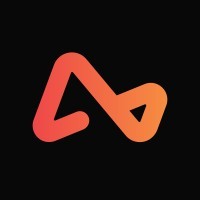 Airwallex
Singapore
Posted on Wednesday, April 12, 2023
Airwallex is the leading financial technology platform for modern businesses growing beyond borders. With one of the world's most powerful payments and banking infrastructure, our technology empowers businesses of all sizes to accept payments, move money globally, and simplify their financial operations, all in one single platform.
Established in 2015, our purpose is to connect entrepreneurs, business builders, makers and creators with opportunities in every corner of the world. Today, Airwallex has a global footprint across Asia-Pacific, Europe, and North America.
As an Engineering Lead in the Issuing Processor team, you will be responsible for leading a group of talented engineers to develop the critical card payment processing capabilities that empower the hypergrowth of Airwallex issuing business.
The issuing processor manages integration with card networks and enables millions of card payments with industry leading availability to support 24x7 global transactions. You will partner with other key roles in the cross-functional team to develop the strategy and roadmap, prioritize work based on impact and drive the implementation with best-in-class quality and performance SLA.
In Airwallex we deliver business outcomes not just product features, you will also be given the opportunity to work with other Airwallex teams such as operations, support, finance and risk for operational excellence and delightful user experience.
We're looking for an experienced Engineering Lead who is excited to expand the impact beyond software and can thrive in a startup environment with ambiguity and rapid changes.
What you will do
- Lead a team of high performing engineers and assist in new hiring. Motivate and mentor team members to grow in their roles.
- Work closely with product managers and key stakeholders to define product roadmap, prioritize projects and ship incrementally to production.
- Build high available low latency distributed systems with a hybrid cloud and on-premise infrastructure.
- Support the engineering team on architecture evolution, quality improvement and engineering risk mitigation.
- Manage processes to help the team do its best work.
- Collaborate with cross-functional teams for operational excellence and delightful user experience.
Qualifications
- B.S. in Computer Science or a related technical discipline, or equivalent experience
- Managed teams that have shipped and operated large scale, highly available distributed systems
- Experience with backend technologies is essential. While we do not mind what language you have most recently been using we are using Java or Kotlin, Spring / Spring Boot
- Strong cloud experience GCP (preferred) or AWS with docker and Kubernetes
- A clear focus on measurable customer outcomes
- Strong communication and collaboration skills, work well in a cross-functional environment
- Experience with payment processor, card scheme network or PCI compliance
- Experience with hybrid cloud and on-premise infrastructure
At Airwallex you'll have the ability to make an impact in a rapidly growing, global fintech. We want you to share in our success, which is why you'll be offered a competitive salary plus valuable equity within Airwallex. We also like to ensure we create the best environment for our people by providing a collaborative open office space with a fully stocked kitchen. We organise regular team building events and we give our people the freedom to be creative.
Airwallex is proud to be an equal opportunity employer. We value diversity and anyone seeking employment at Airwallex is considered based on merit, qualifications, competence and talent. We don't regard colour, religion, race, national origin, sexual orientation, ancestry, citizenship, sex, marital or family status, disability, gender, or any other legally protected status. If you have a disability or special need that requires accommodation, please let us know.
Airwallex does not accept unsolicited resumes from search firms/recruiters. Airwallex will not pay any fees to search firms/recruiters if a candidate is submitted by a search firm/recruiter unless an agreement has been entered into with respect to specific open position(s). Search firms/recruiters submitting resumes to Airwallex on an unsolicited basis shall be deemed to accept this condition, regardless of any other provision to the contrary.