Group Tax Manager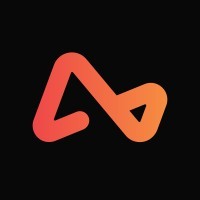 Airwallex
Administration
Singapore
Posted on Tuesday, May 23, 2023
Airwallex is the leading financial technology platform for modern businesses growing beyond borders. With one of the world's most powerful payments and banking infrastructure, our technology empowers businesses of all sizes to accept payments, move money globally, and simplify their financial operations, all in one single platform.
Established in 2015 in Melbourne, our purpose is to connect entrepreneurs, business builders, makers and creators with opportunities in every corner of the world. Today, Airwallex has a global footprint across Asia-Pacific, Europe, and North America.
Airwallex is looking for a proactive and motivated Group Tax Manager with extensive hands-on local experience and a global mindset to provide tax advice and supporting documentation, compliance, and reporting for existing businesses and new business initiatives.
This position will be part of a team that works closely with business partners to understand business initiatives, prepare advice on the associated tax implications, provide actionable guidance and requirements for the business, and support reporting and compliance obligations. This role will closely work with the Group Finance, Group Legal, and global Commercial teams.
To be successful, the candidate must have in-depth tax technical knowledge and practical approach, with experience evaluating and advising on multi-territory business initiatives and complex multi-party transactions.
The candidate will work closely external and stakeholder teams to consider current and future business plans, gather subject matter input, and ensure coordination and execution of tax solutions in a practical and sustainable manner. The candidate must possess the ability to think strategically and holistically to spot risk areas and opportunities, while also engaging in day-to-day details and project management.
The candidate must be comfortable directly liaising with various teams, stakeholders, and regions to gain a deep understanding of business requirements and international expansion plans. The candidate must be able to communicate, both verbally and in writing, complex tax concepts and issues in ways that are meaningful and actionable to non-tax professionals.
Our ideal candidate has
Demonstrated ability to successfully lead complex, milestone driven projects, and competing priorities – including the ability to work effectively across cross-functional and regional teams
Demonstrated ability to work effectively with functional stakeholders and leadership in different countries, and able to clearly and concisely communicate and interface with all levels of management
Strong understanding of and practical experience with tax laws and advisory in Asia Pacific, Europe, and the Americas
Ability to appreciate the 'big picture' and importance of a 'holistic' approach in balancing commercial issues and tax technical positions
Detail-oriented individual who takes ownership of projects, is organized, possesses excellent analytical and problem-solving skills, and can deliver on tight deadlines
Highly motivated, hard-working, and able to work in an informal, fast paced, and often dynamic environment
Effective interpersonal skills, including persuasive written and verbal communication skills
Able to analyse and review statutes, regulations and case laws, and extract data make appropriate recommendations in simple terms
Experience in direct tax, indirect tax, and transfer pricing issues related to the financial transactions and digital economy would be preferred
What you bring:
Bachelor's degree in Accounting or Finance or University Degree or equivalent
Professional qualification in Tax or Accounting
Mixture of Big 4 accounting and in-house experience preferred
Minimum 7-10 years of relevant experience, with 1-3 years of managerial experience
Strong direct and indirect tax technical knowledge as well as international tax and transfer pricing, and ability to apply them
Successfully managed complex global projects and demonstrated experience with multiple tax jurisdictions is a must
Experience in working on M&A transactions, due diligence, or IPO-readiness is preferred
Non-tax experience (i.e., accounting, audit, finance) in addition to core tax experience is an advantage
Excellent verbal and written communication skills in English
Strong leadership and management skills
Team player with ability to work with individuals across functions and culture, and from all levels within the organization
At Airwallex you'll have the ability to make an impact in a rapidly growing, global fintech. We want you to share in our success, which is why you'll be offered a competitive salary plus valuable equity within Airwallex. We also like to ensure we create the best environment for our people by providing a collaborative open office space with a fully stocked kitchen. We organise regular team building events and we give our people the freedom to be creative.
Airwallex is proud to be an equal opportunity employer. We value diversity and anyone seeking employment at Airwallex is considered based on merit, qualifications, competence and talent. We don't regard colour, religion, race, national origin, sexual orientation, ancestry, citizenship, sex, marital or family status, disability, gender, or any other legally protected status. If you have a disability or special need that requires accommodation, please let us know.
Airwallex does not accept unsolicited resumes from search firms/recruiters. Airwallex will not pay any fees to search firms/recruiters if a candidate is submitted by a search firm/recruiter unless an agreement has been entered into with respect to specific open position(s). Search firms/recruiters submitting resumes to Airwallex on an unsolicited basis shall be deemed to accept this condition, regardless of any other provision to the contrary.