Senior Associate, Corporate Affairs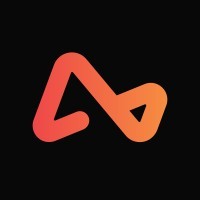 Airwallex
Hong Kong
Posted on Friday, August 4, 2023
Airwallex is the leading financial technology platform for modern businesses growing beyond borders. With one of the world's most powerful payments and banking infrastructure, our technology empowers businesses of all sizes to accept payments, move money globally, and simplify their financial operations, all in one single platform.
Established in 2015, our purpose is to connect entrepreneurs, business builders, makers and creators with opportunities in every corner of the world. Today, Airwallex has a global footprint across Asia-Pacific, Europe, and North America.
At Airwallex you'll have the ability to make an impact in a rapidly growing, global fintech.
As the company scales its reach and deepens its offer, we are looking for a Senior Associate of Corporate Affairs based in Hong Kong to join the global Corporate Affairs team.
We are looking to hire a smart, passionate and collaborative individual who is eager to learn and grow, and make genuine impact in a hyper growth business. Reporting to the Head of Corporate Affairs for Asia, you will play a dual role with a focus to support Airwallex's communications and media efforts in Hong Kong, while also providing support to the global Corporate Affairs team across APAC, the US and EMEA.
Your role requires relevant experience in media relations in Hong Kong and regional-based media, keen interest in financial technology, and a strong ability to create content. The ideal candidate will have at least 3-5 years of experience and is a bilingual/trilingual operator with competent levels of English, Cantonese and Mandarin. As a member of our high-performing team, we are looking for someone who can be independent, responsible, and is a self-starter to join and strengthen our vision to shape Airwallex's successful growth trajectory.
Responsibilities:
Act as an integral part of Airwallex's corporate affairs team, working to support the development and execution of a communications strategy in Hong Kong and across Asia;
Demonstrate a strong handle of day-to-day activities and logistics, including planning for meetings, developing action plans, etc.
Maintain ongoing media relations in Hong Kong, handle media inquiries and monitor public and media opinion;
Write and edit content and communication materials, including but not limited to press releases, bylines, blogs, etc.
Manage relevant PR agencies/third-party vendors, as necessary, to support on key activities, such as media engagement, content creation, event organization, among others;
Provide additional support to the global corporate affairs team, collaborating with the wider team to align activities aimed at raising the company's business profile, as well as with marketing teams aimed at generating leads for inbound sales
Qualifications:
Bachelor's degree (B.S./B.A.) in communications, journalism, business and marketing, or other relevant discipline;
3-5 years of experience in PR/content/communications, with agency and/or in-house experience;
Experience with media relations activities, working with local HK journalists as well as with international and regional publications, ideally across financial, business and technology beats
Strong written and verbal communications in Cantonese/Mandarin and English;
Proven ability to translate complex technical concepts into simple and relatable language for a broader audience;
Strong teamwork and collaboration skills, proactive, self-initiated, innovative, and enjoys challenges;
A fast-learner with a high level of flexibility to cope in a fast-paced environment
Highly self-motivated and results-driven. Ideal candidate will learn fast, react in real-time, and move with agility to respond to changing conditions.
Airwallex is proud to be an equal opportunity employer. We value diversity and anyone seeking employment at Airwallex is considered based on merit, qualifications, competence and talent. We don't regard colour, religion, race, national origin, sexual orientation, ancestry, citizenship, sex, marital or family status, disability, gender, or any other legally protected status. If you have a disability or special need that requires accommodation, please let us know.
Airwallex does not accept unsolicited resumes from search firm recruiters. Fees will not be paid in the event a candidate submitted by a recruiter without an agreement in place is hired; such resumes will be deemed the sole property of Airwallex. At Airwallex you'll have the ability to make an impact in a rapidly growing, global fintech. You'll be offered a competitive salary and we also like to ensure we create the best environment for our people by providing a collaborative open office space with a fully stocked kitchen. We organise regular team building events, encourage flexible/remote working and we give our people the freedom to be creative.