Senior Counsel, Employment & Dispute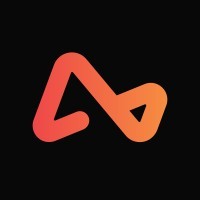 Airwallex
Legal
Hong Kong
Posted on Friday, August 4, 2023
Airwallex is the leading financial technology platform for modern businesses growing beyond borders. With one of the world's most powerful payments and banking infrastructure, our technology empowers businesses of all sizes to accept payments, move money globally, and simplify their financial operations, all in one single platform.
Established in 2015, our purpose is to connect entrepreneurs, business builders, makers and creators with opportunities in every corner of the world. Today, Airwallex has a global footprint across Asia-Pacific, Europe, and North America.
Reporting to the Head of Corporate Legal, you will be responsible for all group wide litigation and employment matters. You will work closely with stakeholders globally to manage contentious matters and employment related issues i.e People and Talent Acquisition team to establish standard operating procedures and templates and streamline processes. This will be an exciting opportunity to help shape the next phase of Airwallex's growth.
You will:
Steer a wide range of contentious and non-contentious employment matters including employee and contractor negotiations, disputes, unfair dismissal claims, employee & workplace investigations, etc.
Lead litigious matters and manage outside counsel involving Airwallex and/or its counterparties. Work closely with stakeholders to devise solutions for Airwallex that minimise risk in a prudent and effective manner.
Trusted advisor to the Global People & Talent team on employee policies, employee related matters, including employee compensation insurance, investigations, termination, conflict of interest.
Maintaining standards of employment contract templates and operating procedures for the Global People & Talent team. These include employment, contractor and people related contracts, including employer of record (EOR) service providers.
Counsel to other Legal Specialist areas (including Data & Privacy, Product teams)
Partner with the Data & Privacy team to ensure advice given to People & Talent and the Group on HR data handling are consistent with appropriate data protection laws and Group policies.
Orchestrating Employee Equity Programs, with assistance from the Company Secretary and Airwallex's whistleblowing platform and policy.
What you will bring:
Qualifications: 6+ years qualified in a common law jurisdiction, with litigation and employment law experience obtained with top firms and in-house roles, preferably with multinational corporations.
Experience dealing with US litigation is a plus.
Strong stakeholder management skills - ability to provide actionable, practicable advice to stakeholders.
Strong adaptability with managing new / unfamiliar jurisdictions or issues - ability to manage and lead external counsel in an organised and cost efficient way.
Experience in dealing with contentious and non-contentious litigation matters and employment law issues.
Experience in creating standard operating procedures (SOPs) and templates, creating "best practices" for the HR / Employment team.
Relishes and thrives in a fast paced, fast growing company.
Airwallex is proud to be an equal opportunity employer. We value diversity and anyone seeking employment at Airwallex is considered based on merit, qualifications, competence and talent. We don't regard colour, religion, race, national origin, sexual orientation, ancestry, citizenship, sex, marital or family status, disability, gender, or any other legally protected status. If you have a disability or special need that requires accommodation, please let us know.
Airwallex does not accept unsolicited resumes from search firm recruiters. Fees will not be paid in the event a candidate submitted by a recruiter without an agreement in place is hired; such resumes will be deemed the sole property of Airwallex. At Airwallex you'll have the ability to make an impact in a rapidly growing, global fintech. You'll be offered a competitive salary and we also like to ensure we create the best environment for our people by providing a collaborative open office space with a fully stocked kitchen. We organise regular team building events, encourage flexible/remote working and we give our people the freedom to be creative.