Senior Manager, Fraud Risk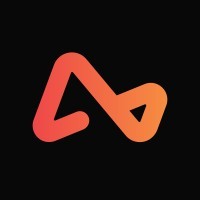 Airwallex
Accounting & Finance
Sydney, Australia
Posted on Monday, August 14, 2023
Airwallex is the leading financial technology platform for modern businesses growing beyond borders. With one of the world's most powerful payments and banking infrastructure, our technology empowers businesses of all sizes to accept payments, move money globally, and simplify their financial operations, all in one single platform.
Established in 2015 in Melbourne, our purpose is to connect entrepreneurs, business builders, makers and creators with opportunities in every corner of the world. Today, Airwallex has a global footprint across Asia-Pacific, Europe, and North America.
As the Senior Manager for Fraud Risk, you will take ownership for managing fraud rates across Airwallex products globally. This will require a cross-functional approach and balancing controls against business needs and the customer experience. You will serve a critical role in ensuring the safety and sustainability of Airwallex's customers and business.
You will own overall performance and response to fraud risk and excessive disputes at the portfolio level, i.e., detection and mitigation of Merchant fraud: fraudulent or collusive merchants Transaction fraud: consumer-initiated fraud Card testing: Testing of stolen credentials Issuing fraud: fake account creation, unauthorized use of accounts.
What you'll be doing
Play a leading role in building a global, technology driven fraud risk management function which covers risk monitoring, detection, policy and assurance across the global footprint of the Airwallex business.
Oversee internal tools and external vendors for detection of fraud, card testing, issuing risk rules and KYC requirements.
Drive fraud risk strategy and policy across all existing, and future, Airwallex products
Collaborates with Risk Product to create merchant, consumer, and card testing rules, models, and machine learning.
Design and draft risk policies and procedures relating to Fraud Risk
Build relationships with key partners and stakeholders across commercial, product, engineering, data science, and compliance teams to effectively mitigate fraud risks at the portfolio, market, and merchant level.
Create and refine merchant, consumer, and card testing fraud models, while continuously identifying key data points, analysis, and gaps for improvement
Develop response playbook and outreach strategies for financial partner risk programs.
Qualifications:
At least 10+ (for senior manager) or +13 years (for director) of experience in payments-related roles, risk, or compliance function
Experience in payment fraud management in an e-commerce or fintech highly regarded.
Exposure to issuing Fraud in a global business environment.
A mix of creativity and analytical ability, to distill key signals from data to detect trends and build models
Disciplined approach to problem solving framing the problem, developing hypotheses, gathering data, back testing, and refining.
Familiarity with Visa and Mastercard, as well as other financial partner risk compliance programs
Good communication skills with the ability to interact at all levels, and ability to build collaborative cross-functional working relationships.
Ability to work independently and as a team player in a fast-paced and rapidly changing environment.
Life at Airwallex:
💸We commit to industry-leading salaries and rewards
💲We share our business success through every employee receiving equity
💻 Two epic working spaces in the heart of Melbourne and Sydney
🥗On-site snacks, think fully stocked fridges, beers, ice-creams
💳 Your own Airwallex Virtual Card, with $1000 per year to spend on physical, lifestyle, health, or charitable donations
🧘Access to our mental wellness platform to provide personalised, private support, including coaching and EAP sessions
🎂 Enjoy a paid day off on your birthday to celebrate YOU
👪Generous parental leave, baby bonding leave, and pregnancy loss leaves
💵Paid community and volunteer leave
💸Generous Employee Referral Program rewards for referring top talent
Airwallex is proud to be an equal opportunity employer. We value diversity and anyone seeking employment at Airwallex is considered based on merit, qualifications, competence and talent. We don't regard colour, religion, race, national origin, sexual orientation, ancestry, citizenship, sex, marital or family status, disability, gender, or any other legally protected status. If you have a disability or special need that requires accommodation, please let us know.