Content & Customer Marketing Manager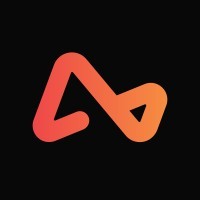 Airwallex
Marketing & Communications, Customer Service
Melbourne VIC, Australia
Posted on Thursday, August 17, 2023
Airwallex is the leading financial technology platform for modern businesses growing beyond borders. With one of the world's most powerful payments and banking infrastructure, our technology empowers businesses of all sizes to accept payments, move money globally, and simplify their financial operations, all in one single platform.
Established in 2015 in Melbourne, our purpose is to connect entrepreneurs, business builders, makers and creators with opportunities in every corner of the world. Today, Airwallex has a global footprint across Asia-Pacific, Europe, and North America.
You will lead the strategy and the creation of high-quality content to support Airwallex's growth in Australia & New Zealand. You will work closely with other global and regional teammates to develop a winning strategy that brings Airwallex's brand to life, communicates our differentiated position, and engages our users. You will be responsible for driving the creation of copy and content for all platforms, ensuring that you maintain a consistently high standard at every touchpoint. Expect to cover a variety of areas, including executive thought leadership pieces, user stories, digital and OOH advertising, blog posts, case studies, product videos, and much more.
You will join the Airwallex Marketing team during a critical period. Following rapid growth, we are building a team that enables both global consistency in process, tooling, and methodology and local flexibility and speed in execution. This is a great opportunity to join that team and help shape the next phase of Airwallex's growth.
What you'll be doing:
Once you learn about our solutions and audiences, audit the current state of our content engine in ANZ and then, based on our funnel KPIs and Performance Marketing metrics, recommend a long list of assets required to achieve our targets in the short/mid-term.
Build a comprehensive long-term ANZ content marketing strategy that spans the entire Marketing funnel and effectively engages our target audience segments.
Always with an SEO hat on, lead content creation in ANZ across a variety of formats, including blogs, whitepapers, release notes, how-to videos, case studies, social posts, ad copy, landing pages, guides, and more.
Independently manage the end-to-end process of each content project, from ideation and research, to writing, publishing, and reporting. You will have a number of resources at your disposal: freelancers, agencies, and central teams collaborating with you. You will also be able to leverage work from your peers in other regions.
Be able to manage a fast-paced environment. Using your available resources, you will be expected to become and then create a content-generation machine. Every week you will have published several short-form assets (case studies, landing pages, emails, social media posts, etc).
Collaborate closely with Growth Marketing and SEO colleagues to ensure data informs your approach to content in the region
Partner closely with Corporate Affairs to identify PR and media opportunities where insightful content can be used.
What you will bring:
7+ years of experience in Content Marketing including writing, editing, or journalism, preferably at a Content agency or at a high-growth technology startup/scaleup.
Exceptional writing and editing skills, obsessive attention to detail, and a keen eye for design excellence.
Outstanding stakeholder management skills. Requests will come from all directions, often with various levels of structure. We will rely on you to prioritise them and communicate accordingly with each stakeholder.
A customer-first approach that allows you to tailor content and communications to specific audience segments and profiles.
Experience managing internal and external writers, designers, and other creative specialists.
Familiarity with modern technology and platforms, in particular Contentful, Figma, and Marketo.
Knowledge of how content effectively aligns with SEO strategy, and a willingness to partner closely with Growth Marketing counterparts to drive results.

If you enjoy turning ideas into compelling stories and have a knack for creating outstanding content, we want YOU! Let your talent shine – upload your portfolio and share examples that showcase your creative flair, strategic prowess, and reader connection.
Life at Airwallex:
💸We commit to industry-leading salaries and rewards
💲We share our business success through every employee receiving equity
💻 Two epic working spaces in the heart of Melbourne and Sydney
💳 Your own Airwallex Virtual Card, with $1000 per year to spend on physical, lifestyle, health, or charitable donations
🥗On-site snacks, think fully stocked fridges, beers, ice-creams
🧘Access to our mental wellness platform to provide personalised, private support, including coaching and EAP sessions
🎂 Enjoy a paid day off on your birthday to celebrate YOU
👪Generous parental leave, baby bonding leave, and pregnancy loss leaves
💵Paid community and volunteer leave
💸Generous Employee Referral Program rewards for referring top talent
Airwallex is proud to be an equal opportunity employer. We value diversity and anyone seeking employment at Airwallex is considered based on merit, qualifications, competence and talent. We don't regard colour, religion, race, national origin, sexual orientation, ancestry, citizenship, sex, marital or family status, disability, gender, or any other legally protected status. If you have a disability or special need that requires accommodation, please let us know.