Senior Data Engineer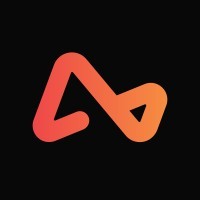 Airwallex
Data Science
Melbourne VIC, Australia
Posted on Friday, September 1, 2023
Airwallex is the leading financial technology platform for modern businesses growing beyond borders. With one of the world's most powerful payments and banking infrastructure, our technology empowers businesses of all sizes to accept payments, move money globally, and simplify their financial operations, all in one single platform.
Established in 2015 in Melbourne, our purpose is to connect entrepreneurs, business builders, makers and creators with opportunities in every corner of the world. Today, Airwallex has a global footprint across Asia-Pacific, Europe, and North America.
Airwallex is a powerful financial technology platform for modern global businesses. Established in 2015,
its purpose is to connect entrepreneurs, business builders, makers, and creators with opportunities
worldwide. With a global footprint across Asia-Pacific, Europe, and North America, Airwallex empowers
businesses to operate anywhere, anytime.
At Airwallex, you will work closely with a group of talented engineers with a passion for learning through
solving the most challenging problems with cutting-edge technology. In this Data Engineering role, you
need to have systemic thinking with data content architectural design and will be building a metrics layer
to handle data at a massive scale. And you will be building robust data modeling to produce high-quality,
consistent, structured data for running business applications and enabling less tech-savvy colleagues to
do self-service analytics. In short, you will make Airwallex to be a truly data-driven organization. We are
looking for talented senior Data Engineers excited about redefining what it means to do Data
Engineering. However, we also recognize that each Data Engineer has a unique blend of skills. Whether
your strength is in data modeling or data processing, we want to talk to you.
● Work in a variety of settings to build systems that collect, manage, and convert raw data into
usable information for data scientists and business analysts to interpret.
● Develop and automate large-scale, high-performance distributed data processing systems
(batch/ streaming) to drive Airwallex business growth and improve the product experience.
● Evangelize high-quality software engineering practices toward building data infrastructure and
● Lead data engineering projects to ensure pipelines were reliable, efficient, testable, and
maintainable and were largely in charge of architecting solutions.
● Design our data content models for optimal storage and retrieval and to meet critical product
and business requirements.
● Contribute to shared Data Engineering tooling standards to improve the productivity and quality
of output for Data Engineers across the company.
● 5+ years of relevant experience as a data engineer.
● Bachelor's or Master's degree in CS/CE/CIS (or equivalent experience) with knowledge of Kotlin /
Java / Scala / Python / SQL. Knowledge of Spring Boot, Spark, Flink, Hadoop, BigQuery, and
● Ability to take ownership of designing, building, and operating distributed systems and
establishing overarching data architecture.
● Strong working knowledge of Real-time/Batch processing systems.
● Experience performing root cause analysis on internal and external data and processes to
answer specific business questions and identify opportunities for improvement.
● Strong analytic skills related to working with unstructured datasets.
● Build processes supporting data transformation, data structures, metadata, dependency and
● Both excellent written and verbal communication skills across teams in both Mandarin and
Life at Airwallex:
💸We commit to industry-leading salaries and rewards
💲We share our business success through every employee receiving equity
💻 Two epic working spaces in the heart of Melbourne and Sydney
💳 Your own Airwallex Virtual Card, with $1000 per year to spend on physical, lifestyle, health, or charitable donations
🥗On-site snacks, think fully stocked fridges, beers, ice-creams
🧘Access to our mental wellness platform to provide personalised, private support, including coaching and EAP sessions
🎂 Enjoy a paid day off on your birthday to celebrate YOU
👪Generous parental leave, baby bonding leave, and pregnancy loss leaves
💵Paid community and volunteer leave
💸Generous Employee Referral Program rewards for referring top talent
Airwallex is proud to be an equal opportunity employer. We value diversity and anyone seeking employment at Airwallex is considered based on merit, qualifications, competence and talent. We don't regard colour, religion, race, national origin, sexual orientation, ancestry, citizenship, sex, marital or family status, disability, gender, or any other legally protected status. If you have a disability or special need that requires accommodation, please let us know.