EOI AU Software Engineer Intern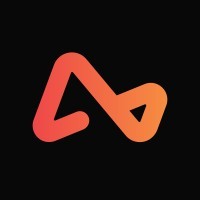 Airwallex
Software Engineering
Melbourne VIC, Australia
Posted on Tuesday, September 12, 2023
Airwallex is the leading financial technology platform for modern businesses growing beyond borders. With one of the world's most powerful payments and banking infrastructure, our technology empowers businesses of all sizes to accept payments, move money globally, and simplify their financial operations, all in one single platform.
Established in 2015 in Melbourne, our purpose is to connect entrepreneurs, business builders, makers and creators with opportunities in every corner of the world. Today, Airwallex has a global footprint across Asia-Pacific, Europe, and North America.
You will be responsible for partnering with Airwallex's engineering teams to drive a high performance, data driven culture. You'll work on high priority areas, such as ensuring operational effectiveness and alignment across the Engineering organisation as Airwallex continues to scale across the globe. We have ambitious goals, cutting edge technology and multiple opportunities to come in and start delivering simple and effective engineering led solutions to our customers. Our tech stack (Kotlin, Kafka, Kubernetes and React) is built to be flexible, architecturally designed to be scalable and event driven at its core.
As an intern you will be given a project that you will work from day one. You will also be given a structured training program and a mentor and manager to make sure you have the best experience and are supported to contribute. Our leaders welcome all Airwallex people to contribute to our IT road map and to constantly challenge the processes that we build our platforms through. You will get the opportunity to learn and apply best-practice software engineering, focused on strong software engineering fundamentals and pragmatism from all of our engineers. Most importantly we want you to have lots of fun and learn lots whilst you are working with us!
You will ideally be able to demonstrate the following:
You can think on your feet - with experience building platforms which resolve fast paced, ever changing success measures.
You are team player– you enjoy working in a collaborative, innovative and customer first driven environment.
You are naturally curious– always asking why to better understand our customer needs.
You are a passionate problem solver – You love digging deep and brainstorming with colleagues in order to come up with the best solution for a problem

This role will be a good match for you if you had the following:

In your penultimate year of study in the year you will apply, completing a Bachelor's or Master's degree, at any stage in your PhD (in your penultimate year)
Computing and Object-Oriented Programming (OOP) Fundamentals
Strong verbal and written communication skills
Desire to learn and grow with Airwallex as a technologist
At Airwallex we like to ensure we create the best environment for our people providing a collaborative open office space, PlayStation and table tennis to unwind, a fully stocked kitchen which includes breakfast, snacks, fruit, beers, you name it! We also organise regular team building events, encourage flexible/remote working and offer learning and development opportunities. Most importantly, we give our people the freedom to be creative.
Our internship program will be a hybrid of remote working and in person in the Melbourne or Sydney office depending on where you are based in Australia.
Requirements: Please provide us with the latest PDF copies of your transcript and CV outlining when you finish your studies when applying
Life at Airwallex:
💸We commit to industry-leading salaries and rewards
💲We share our business success through every employee receiving equity
💻 Two epic working spaces in the heart of Melbourne and Sydney
💳 Your own Airwallex Virtual Card, with $1000 per year to spend on physical, lifestyle, health, or charitable donations
🥗On-site snacks, think fully stocked fridges, beers, ice-creams
🧘Access to our mental wellness platform to provide personalised, private support, including coaching and EAP sessions
🎂 Enjoy a paid day off on your birthday to celebrate YOU
👪Generous parental leave, baby bonding leave, and pregnancy loss leaves
💵Paid community and volunteer leave
💸Generous Employee Referral Program rewards for referring top talent
Airwallex is proud to be an equal opportunity employer. We value diversity and anyone seeking employment at Airwallex is considered based on merit, qualifications, competence and talent. We don't regard colour, religion, race, national origin, sexual orientation, ancestry, citizenship, sex, marital or family status, disability, gender, or any other legally protected status. If you have a disability or special need that requires accommodation, please let us know.