Engineering Director, Infrastructure (role is based in Singapore)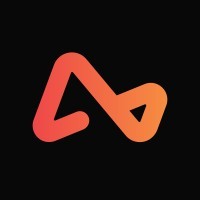 Airwallex
Other Engineering
London, UK
Posted on Sunday, September 17, 2023
Airwallex is the leading financial technology platform for modern businesses growing beyond borders. With one of the world's most powerful payments and banking infrastructure, our technology empowers businesses of all sizes to accept payments, move money globally, and simplify their financial operations, all in one single platform.
Established in 2015, our purpose is to connect entrepreneurs, business builders, makers and creators with opportunities in every corner of the world. Today, Airwallex has a global footprint across Asia-Pacific, Europe, and North America.
About Airwallex
In today's fast-changing digital era, our purpose is to empower businesses of all sizes to grow in their markets and around the world and, by doing so, contribute to the global economy. With technology at our core, we built a proprietary global financial infrastructure platform to help businesses transact, collect, and pay in any foreign currency across 130+ countries and 50+ currencies without the constraints of the traditional global financial system.
In just seven years since we were founded, Airwallex has become Australia's fastest-growing fintech unicorn and a well-funded international technology leader backed by world-leading investors. Leading independent authorities have recognized and awarded our leadership, innovation, and scale, such as listing in Forbes' Cloud 100 2021 and placing in the Top 50 of KPMG's Global Fintech100 three years in a row.
To support our ambitious growth plans, we want to expand our global teams with intelligent, driven, and passionate individuals excited about joining our rocketship and taking on the challenge of a lifetime.
Work Location: Singapore
The Role:
As the Engineering Director of Airwallex's Global Infrastructure team, you will oversee several feature teams across Engineering Productivity, Cloud Infrastructure, DevOps, SRE, Safety, and Compliance, and you will be responsible for those teams' delivery and engineering quality.
While you are a technically strong engineer who is passionate about Engineering, your leadership skills, product thinking, and business acumen are what really set you apart. You will be accountable for the overall quality and delivery of multiple engineering streamlines. You will clear roadblocks, provide context and guidance to the teams, and know when to escalate. This role will work with key stakeholders across the globe and will manage Engineers globally to define the tech vision of the business domain.
Responsibilities:
● You are a leader with 7+ years of experience leading a high-powered engineering team
● You are committed – you strive to produce high-quality and tested solutions in everything you do
● You are a team player – you enjoy working in a collaborative environment with smart and innovative people
● You are naturally curious – always asking why and suggesting new ways to do things
● You are a passionate problem solver – You love digging deep and brainstorming with colleagues to come up with the best solution for a problem
Qualifications:
● 10+ years working in modern engineering practices focused on Developer Tools, SRE, Cloud Infra, Productivity, Continuous Integration, and Quality Engineering
● Previous people management experience (managing managers is a plus)
● Strong computer science fundamentals. While we do not mind what language you have most recently been using, we are using Java or Kotlin, Spring / Spring Boot
● Exposure to working on high-volume distributed systems
● Hands-on experience with architecture design/System design
● GCP experience is preferred, but AWS (EC2, RDS, ELB, CloudFront, etc.) with Docker and Kubernetes is excellent, too
● Flexibility to work across global time zones required
● Previous experience in FinTech/Payments is a plus
At Airwallex you'll have the ability to make an impact in a rapidly growing, global fintech. We want you to share in our success, which is why you'll be offered a competitive salary plus valuable equity within Airwallex. We also like to ensure we create the best environment for our people by providing a collaborative open office space with a fully stocked kitchen. We organise regular team building events and we give our people the freedom to be creative.
Airwallex is proud to be an equal opportunity employer. We value diversity and anyone seeking employment at Airwallex is considered based on merit, qualifications, competence and talent. We don't regard colour, religion, race, national origin, sexual orientation, ancestry, citizenship, sex, marital or family status, disability, gender, or any other legally protected status. If you have a disability or special need that requires accommodation, please let us know.
Airwallex does not accept unsolicited resumes from search firms/recruiters. Airwallex will not pay any fees to search firms/recruiters if a candidate is submitted by a search firm/recruiter unless an agreement has been entered into with respect to specific open position(s). Search firms/recruiters submitting resumes to Airwallex on an unsolicited basis shall be deemed to accept this condition, regardless of any other provision to the contrary.