Database Administrator (DBA)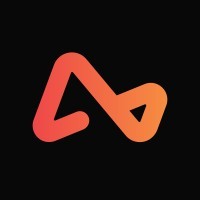 Airwallex
IT
Singapore
Posted on Wednesday, October 4, 2023
Airwallex is the leading financial technology platform for modern businesses growing beyond borders. With one of the world's most powerful payments and banking infrastructure, our technology empowers businesses of all sizes to accept payments, move money globally, and simplify their financial operations, all in one single platform.
Established in 2015, our purpose is to connect entrepreneurs, business builders, makers and creators with opportunities in every corner of the world. Today, Airwallex has a global footprint across Asia-Pacific, Europe, and North America.
As a seasoned Database Administrator at Airwallex, you possess a deep understanding of database management and are passionate about ensuring high performance, security, and seamless data flow. You thrive in a collaborative environment, leveraging best practices to maintain and optimize our database systems.
Join us at Airwallex during this pivotal phase as we expand and refine our database infrastructure. Our systems empower our clients to oversee B2B global transactions, streamline expense approvals, and manage both virtual and physical Airwallex cards. Your expertise will be crucial in ensuring data integrity, availability, and efficiency as we integrate with platforms like Google Pay wallet and facilitate seamless card transactions.
Your daily responsibilities will encompass:
- Designing and implementing database structures that align with company needs.
- Collaborating with fellow engineers to ensure optimal performance of the database systems.
- Monitoring system health and performance, ensuring high levels of performance, availability, and security.
- Refining and iterating on database architectures, always considering the unique requirements of our rapidly evolving platform.
- Providing technical support for database environments, including testing and development of disaster recovery plans.
- Beyond core DBA tasks, we value professionals who are eager to contribute to Airwallex's overarching growth. As our business trajectory soars and our roadmap evolves, we envision our DBAs playing a pivotal role in ensuring data reliability and scalability.
What You'll Bring:
Technical Proficiency: Deep expertise in database management, including backup/recovery, replication, clustering, and performance tuning. Familiarity with major database systems such as PostgreSQL, MySQL, Oracle, and MongoDB.
Problem-Solving Skills: An analytical mindset with the ability to troubleshoot and resolve complex database issues, ensuring minimal downtime and maintaining data integrity.
Collaborative Spirit: A track record of working effectively with cross-functional teams, including developers, system administrators, and business stakeholders, to ensure seamless data operations.
Continuous Learning: A commitment to staying updated with the latest advancements in database technologies and best practices. Experience with cloud database services like AWS RDS, Azure SQL Database, or Google Cloud SQL is a plus.
Security Focus: A keen understanding of database security measures, including encryption, access controls, and audit logging, to protect sensitive data.
Performance Optimization: Proven experience in monitoring and tuning databases to provide high availability and optimal performance.
Communication Skills: The ability to articulate complex database concepts to non-technical stakeholders, ensuring that the importance and implications of database decisions are understood company-wide.
Project Management: Experience in managing multiple database projects simultaneously, prioritizing tasks, and meeting deadlines in a fast-paced environment.
Proactive Approach: A forward-thinking mindset, anticipating potential database challenges and proactively implementing solution
Educational Background: A bachelor's or master's degree in Computer Science, Information Technology, or a related field, coupled with relevant certifications in database administration.
At Airwallex you'll have the ability to make an impact in a rapidly growing, global fintech. We want you to share in our success, which is why you'll be offered a competitive salary plus valuable equity within Airwallex. We also like to ensure we create the best environment for our people by providing a collaborative open office space with a fully stocked kitchen. We organise regular team building events and we give our people the freedom to be creative.
Airwallex is proud to be an equal opportunity employer. We value diversity and anyone seeking employment at Airwallex is considered based on merit, qualifications, competence and talent. We don't regard colour, religion, race, national origin, sexual orientation, ancestry, citizenship, sex, marital or family status, disability, gender, or any other legally protected status. If you have a disability or special need that requires accommodation, please let us know.
Airwallex does not accept unsolicited resumes from search firms/recruiters. Airwallex will not pay any fees to search firms/recruiters if a candidate is submitted by a search firm/recruiter unless an agreement has been entered into with respect to specific open position(s). Search firms/recruiters submitting resumes to Airwallex on an unsolicited basis shall be deemed to accept this condition, regardless of any other provision to the contrary.