Account Executive, SME & Growth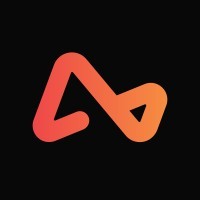 Airwallex
Sales & Business Development
San Francisco, CA, USA
Posted on Friday, October 6, 2023
Airwallex is a global payments fintech company transforming the way businesses move and manage money globally. We have built a global financial infrastructure platform to help businesses transact, collect and pay across 130+ countries and 50+ currencies, without the constraints of the traditional global financial system. We've grown to 13 global locations and have raised over $900 million in funding. To support our ambitious growth plans, we're looking for smart, collaborative and passionate people who are looking to make a genuine impact.
Airwallex is looking for a seasoned sales professional with a hunger to grow our SMB business from 0 to 1 in the US. We are looking for someone who has a passion for building relationships, selling, negotiating, and a desire to revolutionize the way companies transact globally.
If you have a customer first mentality, are solution focused, obsessively curious about everything, and have a desire to make an impact and grow yourself, our market, and our customers, then you have found your calling. This is a once in a lifetime type of opportunity and we are looking for the best of the best. You will be one of the first sales hires for the US SMB team at Airwallex and will sell our suite of products to e-commerce retailers, marketplaces, technology, and other priority industries. Your primary focus will be bringing on new SMB customers and leverage your skills in pitching, negotiating and driving internal processes to set up our partnerships for success.
We are a hybrid work
environment
with 3 days per week required in US office in San Francisco.
You Will Make Impact By:
Being an expert in all aspects of the Airwallex platform, our customers, and our solutions
Clearly communicating the value of Airwallex and its newest products and solutions
Owning the end to end sales process for your entire book of business
Passionately acquiring every potential SMB that could benefit from our solutions, both inbound and outbound
Obsessing over customer experience and ensure customers are satisfied from prospecting through onboarding
Exceed your sales target volumes and revenue goals regularly
Negotiate partnership agreements and commercials contracts in conjunction with legal, finance and strategy through to execution
Help craft and redesign processes to ensure Airwallex can move quickly and succeed at scaleBeing a team player and setting the standard for our entire SMB sales function
What We Look For:
Bachelor's Degree or equivalent experience, minimum 3 years of inside and/or field sales experience in a high growth company; experience in fintech and/or international payments a plus
A desire to be in the fintech/payments space
A proven track record of new business solution selling, ideally in target verticals including e-commerce, marketplaces, and technology
A customer-focused, consultative approach to sales
Creative, enthusiastic, and enjoy working in a fast-paced environment
The ability to multitask while efficiently managing priorities
A collaborator who is willing to work with people at all levels and across functions and cultures
Success-oriented and hold yourself accountable for delivering key outcomes including revenue targets
A FIO (Figure It Out) attitude and are willing to do whatever is necessary to achieve results
Excellent written and verbal communication skills
You have strong analytical skills and an organized way of thinking/working
Proficient in GSuite; knowledge of Salesforce or other programs a plus
What We Offer:
Competitive salary, commission plan and pre-IPO equity, Generous vacation, sick leave and company holiday schedule
Wide ranging responsibilities and opportunities to grow including possible international assignments or permanent transfers
Assortment of health and wellness benefits including multiple medical coverage options several with $0 premium cost to the employee
Other perks and more…
At Airwallex you'll have the ability to make an impact in a rapidly growing, global fintech. We organize regular team building events, encourage hybrid/flexible working, and we give our people the freedom to be creative.
Airwallex is proud to be an equal opportunity employer. We value diversity and anyone seeking employment at Airwallex is considered based on merit, qualifications, competence and talent. We don't regard color, religion, race, national origin, sexual orientation, ancestry, citizenship, sex, marital or family status, disability, gender, or any other legally protected status. If you have a disability or special need that requires accommodation, please let us know.
Airwallex does not accept unsolicited resumes from search firms/recruiters.
Airwallex will not pay any fees to search firms/recruiters if a candidate is submitted by a search firm/recruiter unless an agreement has been entered into with respect to specific open position(s). Search firms/recruiters submitting resumes to Airwallex on an unsolicited basis shall be deemed to accept this condition, regardless of any other provision to the contrary.