Global Creative Director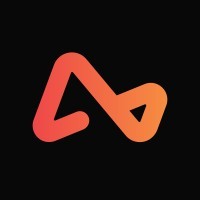 Airwallex
Design
Singapore
Posted on Thursday, October 12, 2023
Airwallex is the leading financial technology platform for modern businesses growing beyond borders. With one of the world's most powerful payments and banking infrastructure, our technology empowers businesses of all sizes to accept payments, move money globally, and simplify their financial operations, all in one single platform.
Established in 2015, our purpose is to connect entrepreneurs, business builders, makers and creators with opportunities in every corner of the world. Today, Airwallex has a global footprint across Asia-Pacific, Europe, and North America.
Reporting to the Head of Global Brand & Content Marketing, you'll serve as Airwallex's Global Creative Director. You'll work closely with global and regional teammates to bring Airwallex's brand to life through compelling, differentiated, and elevated creative work. In partnership with our Design team, you'll continuously mature our visual identity and deliver engaging core assets (including everything from digital ads, videos, and marquee event stands, to OOH placements). You'll be a sound business thinker who can connect strong creative output to favorable commercial outcomes. You'll be responsible for safeguarding Airwallex's brand and raising the bar on a variety of creative projects. You're someone who obsesses over details and gets bothered when a color gradient is even marginally incorrect. If you are an innovative thinker with a deep appreciation for design, a passion for the FinTech industry, and a track record of leading creative teams to success, we invite you to join our team as the Global Creative Director.
You will:
Develop and communicate a strong creative vision that aligns with our brand identity, values, and business goals.
Partner with a diverse team of designers, copywriters, and creative professionals to deliver exceptional work.
Drive continuous improvement within the creative team, encouraging fresh ideas and creative risk-taking.
Oversee the development and maintenance of a cohesive brand identity that resonates with various customer segments and markets around the globe.
Ensure brand consistency across all touchpoints, including digital platforms, marketing collateral, product designs, and communication materials.
Translate complex FinTech concepts into visually engaging and user-centric designs that resonate with both technical and non-technical audiences.
Develop innovative and impactful creative strategies for marketing campaigns, product launches, and other initiatives that engage and captivate target audiences.
Analyse market trends, consumer insights, and competitor landscapes to identify opportunities for differentiation and creative excellence.
What you will bring:
10 - 15 years of experience in Brand Marketing or a related field, preferably with significant experience at a high-growth technology company.
Proven experience (8+ years) in a global or regional creative leadership role, with a strong portfolio showcasing exceptional design, branding, and creative campaign work.
Proficiency in design tools such as Adobe Creative Suite, Sketch, Figma, etc.
Excellent communication and interpersonal skills, with the ability to collaborate effectively with cross-functional teams and present ideas persuasively.
Strategic thinking and the ability to balance creativity with business objectives.
Experience in managing and mentoring creative teams, fostering a culture of innovation and growth.
Strong project management skills with the ability to handle multiple projects simultaneously.
A passion for pushing creative boundaries, a keen eye for detail, and a commitment to excellence.
A user-first approach that allows you to tailor creative to specific audience segments and profiles.
At Airwallex you'll have the ability to make an impact in a rapidly growing, global fintech. We want you to share in our success, which is why you'll be offered a competitive salary plus valuable equity within Airwallex. We also like to ensure we create the best environment for our people by providing a collaborative open office space with a fully stocked kitchen. We organise regular team building events and we give our people the freedom to be creative.
Airwallex is proud to be an equal opportunity employer. We value diversity and anyone seeking employment at Airwallex is considered based on merit, qualifications, competence and talent. We don't regard colour, religion, race, national origin, sexual orientation, ancestry, citizenship, sex, marital or family status, disability, gender, or any other legally protected status. If you have a disability or special need that requires accommodation, please let us know.
Airwallex does not accept unsolicited resumes from search firms/recruiters. Airwallex will not pay any fees to search firms/recruiters if a candidate is submitted by a search firm/recruiter unless an agreement has been entered into with respect to specific open position(s). Search firms/recruiters submitting resumes to Airwallex on an unsolicited basis shall be deemed to accept this condition, regardless of any other provision to the contrary.