Global Payroll Manager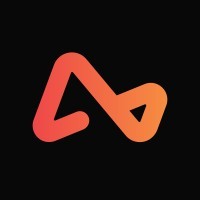 Airwallex
Accounting & Finance
Singapore
Posted on Thursday, October 12, 2023
Airwallex is the leading financial technology platform for modern businesses growing beyond borders. With one of the world's most powerful payments and banking infrastructure, our technology empowers businesses of all sizes to accept payments, move money globally, and simplify their financial operations, all in one single platform.
Established in 2015, our purpose is to connect entrepreneurs, business builders, makers and creators with opportunities in every corner of the world. Today, Airwallex has a global footprint across Asia-Pacific, Europe, and North America.
Looking for a Global Payroll Manager with an experience in providing strategic direction to business and leading a team to work towards payroll operations, implementations /system improvements/ cost reduction, advisory, service delivery, control framework, stakeholder management, to shape long term payroll capabilities and contribution to the overall organizational mission.
Global Payroll Operations:
Manage global payroll operations, including ensuring accurate and efficient payroll processing, compliance with region-specific securities regulations and employment tax requirements, month-end/year end close procedures
Review and automate employee separation calculations templates for redundancies, resignations, terminations (Employee Termination Payments).
Provided in-depth analysis and insights on global payroll data, that can be used by Finance//HR to forecast/ understand trends in employee costsIdentify and implement improvements to Payroll processes and sub processes
Provide advice and education to employees in relation to pay issues, award changes, new policies etc, resolving any payroll enquiries in a professional manner. Partner with legal and HR to drive implementation of "Employment of Record" services as part of international expansion efforts
Provide advice and education to employees in relation to pay issues, award changes, new policies etc, resolving any payroll enquiries in a professional manner.
Resolving employee/ stakeholder queries raised via JIRA/ slack channels.
Developing process payroll knowledge repository in the form of documents, FAQs, response templates.
Familiar with private equity, RSU, ESOP schemes and reporting requirement
Global Payroll System Management:
Lead the implementation of a single & unified global payroll solution for each entity in the organization
Maximize payroll data and workflow automations by leveraging system integrations capabilities of the payroll system.
Support the evolution of payroll systems and tools to ensure effective optimisation and best practice procedures are implemented and executed
At Airwallex you'll have the ability to make an impact in a rapidly growing, global fintech. We want you to share in our success, which is why you'll be offered a competitive salary plus valuable equity within Airwallex. We also like to ensure we create the best environment for our people by providing a collaborative open office space with a fully stocked kitchen. We organise regular team building events and we give our people the freedom to be creative.
Airwallex is proud to be an equal opportunity employer. We value diversity and anyone seeking employment at Airwallex is considered based on merit, qualifications, competence and talent. We don't regard colour, religion, race, national origin, sexual orientation, ancestry, citizenship, sex, marital or family status, disability, gender, or any other legally protected status. If you have a disability or special need that requires accommodation, please let us know.
Airwallex does not accept unsolicited resumes from search firms/recruiters. Airwallex will not pay any fees to search firms/recruiters if a candidate is submitted by a search firm/recruiter unless an agreement has been entered into with respect to specific open position(s). Search firms/recruiters submitting resumes to Airwallex on an unsolicited basis shall be deemed to accept this condition, regardless of any other provision to the contrary.