Head of SME & Growth, US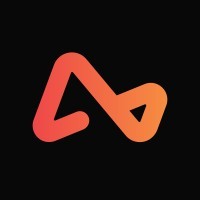 Airwallex
Sales & Business Development
San Francisco, CA, USA
Posted on Wednesday, October 25, 2023
Airwallex is a global payments fintech company transforming the way businesses move and manage money globally. We have built a global financial infrastructure platform to help businesses transact, collect and pay across 130+ countries and 50+ currencies, without the constraints of the traditional global financial system. We've grown to 13 global locations and have raised over $900 million in funding. To support our ambitious growth plans, we're looking for smart, collaborative and passionate people who are looking to make a genuine impact.
The Role:
As the Head of SME & Growth, US you will lead the team responsible for acquiring, onboarding, retaining and monetizing our SME customers in the US. You will have complete P&L responsibility for the SME business and play a pivotal role in expanding and strengthening the local team to drive exponential growth for Airwallex within the SME segment.
You Will:
*
Develop and nurture key channels including Channel Partnerships, Events, Inbound and Outbound Sales
* Play a crucial role in shaping the primary verticals and product value proposition to fuel market growth
* Have a proven track record and strong understanding of modern practice in building multi-functional, multi-channel customer acquisition operations
* Collaborate closely with the Growth Marketing team to strategize and execute effective customer acquisition campaigns
* Scale a commercial function for tailored for SMEs overseeing onboarding, customer support, go-to-market strategies, and pricing
* Take charge of overseeing the performance within the country/region including expansion efforts into Canada
* Serve as the prominent representative of Airwallex within the SME business segment in your region
* * Work collaboratively with the other regions and the global SME team to develop the optimal user experience and tools to continue to sustain and drive exponential growth
* Have the ability to balance vision setting (in collaboration with the Strategy team) and rigorous execution
* Hire, develop, and retain a best-in-class sales team
You Are:
* An SME Business expert
- You have proven expertise in the North America SME segment, whether in the payments segment, e-commerce, or businesses addressing essential SME customer needs
* A seasoned leader -
You have been responsible for shaping comprehensive growth and acquisition strategies while successfully leading teams of 10 + people
* A hands-on enthusiast -
Particularly when it comes to creating your top-tier growth team
* Data driven -
You excel at utilizing data and can provide concrete numerical examples to showcase your past success, achievements and accomplishments
* Budget-Savvy -
You possess a keen understanding of budget management, skillfully balancing customer growth, costs, and retention rates to optimize maximum return on investment and deliver exceptional value for expenditures
* A forward thinking innovator -
You thrive on sharing your expertise, staying updated on the latest trends, and gaining insights into the ever-evolving digital landscape
* A collaborative team player
– You take pleasure in overseeing internal stakeholders and nurturing productive relationships with external agency partners
You Bring:
* Team leadership experience (from the ground up)
* 10 + years experience in SME focused growth roles
* A Bachelor's Degree in a related field B2B high-volume growth expertise
* Early stage company adaptability
* Proven customer base expansion (from the ground up)
* Past experience in the Canadian market (is a plus)
* Payments industry background (not required but highly desired)
At Airwallex you'll have the ability to make an impact in a rapidly growing, global fintech. We organize regular team building events, encourage hybrid/flexible working, and we give our people the freedom to be creative.
Airwallex is proud to be an equal opportunity employer. We value diversity and anyone seeking employment at Airwallex is considered based on merit, qualifications, competence and talent. We don't regard color, religion, race, national origin, sexual orientation, ancestry, citizenship, sex, marital or family status, disability, gender, or any other legally protected status. If you have a disability or special need that requires accommodation, please let us know.
Airwallex does not accept unsolicited resumes from search firms/recruiters.
Airwallex will not pay any fees to search firms/recruiters if a candidate is submitted by a search firm/recruiter unless an agreement has been entered into with respect to specific open position(s). Search firms/recruiters submitting resumes to Airwallex on an unsolicited basis shall be deemed to accept this condition, regardless of any other provision to the contrary.