Director, Commercial Legal, APAC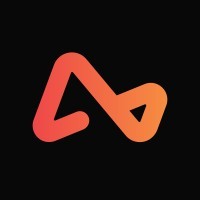 Airwallex
Legal
Hong Kong
Posted on Friday, October 27, 2023
Airwallex is the leading financial technology platform for modern businesses growing beyond borders. With one of the world's most powerful payments and banking infrastructure, our technology empowers businesses of all sizes to accept payments, move money globally, and simplify their financial operations, all in one single platform.
Established in 2015, our purpose is to connect entrepreneurs, business builders, makers and creators with opportunities in every corner of the world. Today, Airwallex has a global footprint across Asia-Pacific, Europe, and North America.
The Director of Commercial Legal is a pivotal leadership role responsible for providing strategic legal counsel and support to our company's commercial operations across the APAC region. Reporting directly to the Chief Legal Officer (CLO), this position will oversee and manage all legal matters related to commercial transactions, contracts, regulatory compliance, and other legal issues affecting the APAC operations
You will strategically partner with sales leadership, providing proactive and effective legal support to enable the region to achieve their ambitious business goals.
What you'll be doing:
Provide practical legal guidance on how to navigate rules and regulations for new deals and customers in APAC
Provide legal strategies to facilitate the rollout of our products to customers locally, regionally, and globally
Support expansion and launches to customers in new markets
Work with the compliance and risk teams globally to align on Airwallex's policies
What you'll bring:
10+ years of experience in commercial, financial service and corporate law preferably with a fast-growing tech startup or top-tier strategy/management consulting or law firm
LLB, LLM or Juris Doctor
Ability to speak, read and write Mandarin is a must
A keen interest in financial services regulation and the fintech industry
Experience managing a team
In-depth knowledge of the legal and business environment in the APAC region
A keen interest in financial services regulation and the fintech industry
Experience managing a team
Outstanding negotiation, communication, and leadership skills
The ability to collaborate effectively with cross-functional teams
Demonstrated capability in managing and leading legal teams
Strong analytical and problem-solving abilities
Airwallex is proud to be an equal opportunity employer. We value diversity and anyone seeking employment at Airwallex is considered based on merit, qualifications, competence and talent. We don't regard colour, religion, race, national origin, sexual orientation, ancestry, citizenship, sex, marital or family status, disability, gender, or any other legally protected status. If you have a disability or special need that requires accommodation, please let us know.
Airwallex does not accept unsolicited resumes from search firm recruiters. Fees will not be paid in the event a candidate submitted by a recruiter without an agreement in place is hired; such resumes will be deemed the sole property of Airwallex. At Airwallex you'll have the ability to make an impact in a rapidly growing, global fintech. You'll be offered a competitive salary and we also like to ensure we create the best environment for our people by providing a collaborative open office space with a fully stocked kitchen. We organise regular team building events, encourage flexible/remote working and we give our people the freedom to be creative.