Staff/Senior Product Manager, Transaction Monitoring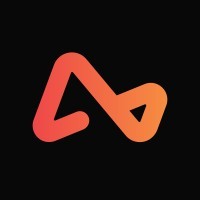 Airwallex
Product
Hong Kong
Posted on Wednesday, November 1, 2023
Airwallex is the leading financial technology platform for modern businesses growing beyond borders. With one of the world's most powerful payments and banking infrastructure, our technology empowers businesses of all sizes to accept payments, move money globally, and simplify their financial operations, all in one single platform.
Established in 2015, our purpose is to connect entrepreneurs, business builders, makers and creators with opportunities in every corner of the world. Today, Airwallex has a global footprint across Asia-Pacific, Europe, and North America.
This role will work on building out Airwallex's risk product domain with a focus on delivering financial crime detection and prevention solutions across all product domains, specifically focusing on ensuring Airwallex has state of the art anti money laundering controls. Airwallex is building a centralised risk platform that will harness advanced analytics and machine learning techniques to enable real-time decisioning across a diverse range of product lines and platforms. The risk product domain is responsible for building the platforms, engines & case management whilst also delivering the risk models so you will be involved in crafting the full end-to-end risk capability. As a product manager you will be responsible for the success of our anti-money laundering prevention and detection capabilities by defining the product roadmap and driving product development. You will manage a strong and experienced scrum team within the risk product function and collaborate closely with other data science, product domains, operations and compliance to deliver a holistic risk management capability to protect Airwallex and it's customers. You will spend most of your day analysing customer needs, designing solutions, prioritising features, optimising user experience and defining business processes as well as identifying new data and capabilities that can further enhance our risk management effectiveness. This role can be based in a number of locations in Asia Pacific and will work closely with a dedicated engineering team in China as well as the global product management team of Airwallex.
●Ideal locations: Shanghai, Singapore, and Hong Kong
●You have a degree from a leading university
● You have experience in product management, software development, consulting or banking with an outstanding track record of achievements
● You have experience within a risk management environment and understand the card issuing and merchant acquiring domains
● You are ruthless in prioritisation and focused on building something that customers want
● You have structured problem-solving skills, fast learning ability and willingness to challenge the status quo
● You have excellent communication skills in English and can craft great communication material for different audiences (e.g. developers, data scientists, client stakeholder, internal management)
●You have experience in building anti-money laundering solutions in the payments space
● You have a strong understanding of risk related data available in the market and how it can be leveraged to enhance detection capabilities
● You have a technical background and experience with agile software development
● You have experience in risk management products in fintech, bank, payment service provider or other financial institutions
● You have experience in analysing customer requirements and writing requirement documentation
● You have experience working in international teams and startup environment
Airwallex is proud to be an equal opportunity employer. We value diversity and anyone seeking employment at Airwallex is considered based on merit, qualifications, competence and talent. We don't regard colour, religion, race, national origin, sexual orientation, ancestry, citizenship, sex, marital or family status, disability, gender, or any other legally protected status. If you have a disability or special need that requires accommodation, please let us know.
Airwallex does not accept unsolicited resumes from search firm recruiters. Fees will not be paid in the event a candidate submitted by a recruiter without an agreement in place is hired; such resumes will be deemed the sole property of Airwallex. At Airwallex you'll have the ability to make an impact in a rapidly growing, global fintech. You'll be offered a competitive salary and we also like to ensure we create the best environment for our people by providing a collaborative open office space with a fully stocked kitchen. We organise regular team building events, encourage flexible/remote working and we give our people the freedom to be creative.