Revenue Strategy Manager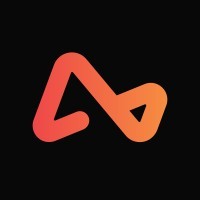 Airwallex
Operations
Singapore
Posted on Saturday, November 18, 2023
Airwallex is the leading financial technology platform for modern businesses growing beyond borders. With one of the world's most powerful payments and banking infrastructure, our technology empowers businesses of all sizes to accept payments, move money globally, and simplify their financial operations, all in one single platform.
Established in 2015, our purpose is to connect entrepreneurs, business builders, makers and creators with opportunities in every corner of the world. Today, Airwallex has a global footprint across Asia-Pacific, Europe, and North America.
Airwallex is looking for a Manager, Revenue Strategy who can apply their strategic thinking and analytical skills to shape our global revenue strategy. You will be responsible for equipping senior leaders with greater insights of the business across underlying drivers of business performance, more accurate forecasting and for recommending new revenue enhancing strategies.
You'll have the opportunity to work closely with our regional Commercial, Marketing and Sales teams to contribute to high-impact initiatives. The role has a strong analytical focus and is a unique and exciting opportunity to someone who excels with numbers and is equally strong in translating analyses into insights and strategies.
Responsibilities:
You're passionate and reliable - you cherish the opportunity of helping to build a generational business, armed with a strong work ethic, attention to detail and intellectual curiosity. You do what you say and has a strong sense of ownership
You're analytical - you are a proficient modeller who enjoys using numbers to tell the story of the business and seeking the truth hidden in numbers. You never stop at the results without knowing what the results mean
You strive for excellence - you take pride and set examples in the quality of your work from the very first version and share the belief in continuous improvements
You're methodical - you embrace complexity and are comfortable working through ambiguity with a considered and structured approach
You're a great communicator - you're able to articulate complex concepts in a intuitive way to senior leadership
You're a great team player - you'll be working with people across diverse global teams and will need to work collaboratively with them as one unit to solve problems
What you will do:
Dissect top line performance to support the achievement of OKRs and empower the commercial decision making of the global and regional leadership teams
Drive more accurate business wide top-line forecasting amid its hyper-growth
Implement new management and investor reporting that set or align with global best practices
Work with cross functional teams including regional Commercial, Strategy, Sales, Marketing and Corporate Development teams to ensure efficient delivery of firm wide initiatives
Present results to the senior leadership team including the Chief Revenue Officer with the opportunity to present to the CEO
Work with a high calibre team with extensive management consulting and investment banking experience in a highly collegial and supportive environment
Scope of work will evolve with team's and the business' OKRs and may include classic strategy consulting types of projects
What you will bring:
Ability to formulate a structured and logical approach to complex, sometimes less well defined problems and drive solutions with an analytical and problem solving mindset
Ability to execute complex analysis in spreadsheets and own complex financial and / or operational models
Ability to synthesise insights and ultimately provide recommendations from your analyses and present results, verbally and in writing, succinctly and have an impact
Exceptional work quality and strong work ethic
Strong academic achievement
Flexibility to accommodate new demands in a fast-paced, dynamic environment
Minimum 2-3 years of investment banking, management consulting or private equity functional experience
Tech and financial services industry experience a plus
At Airwallex you'll have the ability to make an impact in a rapidly growing, global fintech. We want you to share in our success, which is why you'll be offered a competitive salary plus valuable equity within Airwallex. We also like to ensure we create the best environment for our people by providing a collaborative open office space with a fully stocked kitchen. We organise regular team building events and we give our people the freedom to be creative.
Airwallex is proud to be an equal opportunity employer. We value diversity and anyone seeking employment at Airwallex is considered based on merit, qualifications, competence and talent. We don't regard colour, religion, race, national origin, sexual orientation, ancestry, citizenship, sex, marital or family status, disability, gender, or any other legally protected status. If you have a disability or special need that requires accommodation, please let us know.
Airwallex does not accept unsolicited resumes from search firms/recruiters. Airwallex will not pay any fees to search firms/recruiters if a candidate is submitted by a search firm/recruiter unless an agreement has been entered into with respect to specific open position(s). Search firms/recruiters submitting resumes to Airwallex on an unsolicited basis shall be deemed to accept this condition, regardless of any other provision to the contrary.