Business Development Manager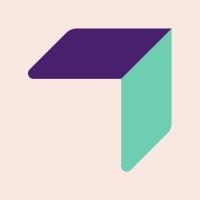 Archa
Full-time
Melbourne VIC, Australia
USD per year
Posted on Friday, November 18, 2022
About the job
Archa is a corporate credit card and expense management startup on a mission to take the hassle out of finance for fast growing businesses. We're a corporate cards and spend management platform that teams love! We connect accounting and payments so that business owners can save time, money, and focus on what matters most. Hundreds of Australian businesses already use Archa for their cards and spend management, including some of Australia's most exciting high growth startups, as well as well-known national brands.
Founded in 2018, Archa has raised funds from some of Australia's most well-regarded investment houses, including a long list of fintech angel investors who have built globally recognised businesses in their own right.
The opportunity
The Commercial team at Archa is growing at pace. Reporting to our GM Commercial, we're looking for a BDM to accelerate our growth over the next 12 months. We're building a team from the ground up with a passion for helping fast growing companies free up time and do their best work.
Based in our Melbourne office, you will be a key player in our growth team. You'll work to uncover and define the best growth opportunities for Archa, including new customers, new verticals and new sales strategies. You'll manage inbound leads as the first point of contact for many new and growing businesses interested in Archa, and run outbound campaigns to reach merchants who may not be familiar with Archa. You will also provide invaluable feedback to our Product and Operations teams to ensure that we continue to offer our customers the best possible experience.
This is a truly unique role suited to someone who wants to get their hands dirty and have a real impact in a fast paced and ever evolving environment!
We'd love to hear from you if:
You have experience working in a Sales environment, ideally in a B2B context
You put your customers first and ensure their needs are at the forefront of your efforts
You have a structured sales approach to navigate complex businesses
You are self-motivated with high-energy levels and inspire others to work with you
You are comfortable working alone and in teams; you will be expected to collaborate with multiple internal and external stakeholders
You have experience prioritising between multiple important and urgent issues, and you have the ability to anticipate issues before they arise