Lead Security Engineer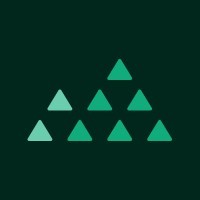 BTC Markets
Other Engineering
Melbourne VIC, Australia
Posted on Tuesday, September 12, 2023
Are you excited about cryptocurrency and blockchain technology? With the emerging digital asset class taking the world by storm, Australia's award-winning exchange, BTC Markets, is looking to hire top talent as the business continues to grow.
BTC Markets is proud to be a 100% Australian owned and operated cryptocurrency exchange. Our secure, reliable, and rapid technology is at the heart of everything we do. Providing a flexible, fun, and successful working culture is incredibly important to us. As a FinTech that is scaling quickly and breaking new ground, our team members make a significant impact every day.
We are now seeking an experienced Lead Security Engineer to join our talented team and continue to drive our security posture and capabilities forward.
About the role:
As the Lead Security Engineer, you are the subject matter expert and responsible for the security operations, project delivery and architectural designs to ensure BTC Markets high security standards are maintained and improved. You will be working on new and exciting technologies with a mixture of hands-on technical, security governance and project work to achieve help achieve our goals.
What you will be doing:
Serve as a trusted Subject Matter Expert (SME), offering invaluable insights and guidance on security-related projects throughout their implementation
Work on security domains such as cryptography and key management, identity and access management, penetration testing, application security, logging and monitoring
Lead the security governance of the company through ISO 27001, SOC2 compliance and ISMS programs
Managing the day-to-day operations and long-term roadmap of our infrastructure and cloud security
Working closely with the Development and DevOps teams to provide guidance and architectural feedback on the BTC Markets platform
What you will bring:
5+ years of experience in security operations and architecture
Proficiency in implementing cloud native security solutions (Azure preferred)
Strong understanding of cybersecurity frameworks and standards (ISM, NIST, ISO 27001, SOC2.)
Experience working in an Agile/DevOps environment and development practices
Other desirable skills:
You have worked in a high-security, financial services environment
An understanding of blockchain, cryptocurrency or Defi protocols
Why work at BTC Markets:
At BTC Markets, voted Australia's Digital Currency Exchange of the Year, you will be working on exciting projects, in an industry that is operating at the cutting-edge of technology,
Work alongside other highly motivated and skilled practitioners, that share a love of new products and technologies,
Flexible working culture - flexi-hours, remote/hybrid working environment,
Parental Leave Program for both primary and secondary carers,
Weekly company catch-ups and monthly social events (Melbourne), and
Competitive base salary + super, monthly health and well-being allowance, fun team catch-ups and events, and enjoy zero trading fees on the platform.
When it comes to growing our teams, we aim to attract and retain quality talent and provide them with the freedom to explore and grow as individuals. You don't need to be an expert in everything – if you're passionate, inquisitive and value driven, we'd love to hear from you.
We value a diverse workplace and strongly encourage people from all backgrounds and minority groups to apply.