AWS Lead Cloud Engineer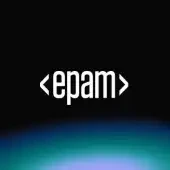 EPAM Systems
Software Engineering
Posted on Friday, October 13, 2023
Cloud Infrastructure has become key for modern businesses. It's cost efficiency, scalability and flexibility make it an ideal option for companies of all sizes. In this role you'll work closely with a talented team of engineers, to fully understand our client's needs and create a solution that'll allow them to not only reach but exceed their business goals.
What You'll Do
Work closely with business in identifying solution requirements and key case-studies/scenarios for the future solution
Design and prototype AWS infrastructure, create infrastructure and security architecture document covering deep technical aspects of the implementation
Create a unified strategy for AWS cloud transformation governance, automation, security, implementation and operations
Lead implementation of the solution from establishing project requirements and goals to solution "go-live"
Oversee the AWS system engineering efforts and provide technical help as needed
Day-to-day lead the client through the technical and organizational challenges of Cloud transformation
Participate in the full cycle of pre-sale activities, including RFP processing, proposal development and direct communications with potential clients
Lead and manage a team of engineers, ensuring their engagement, motivation, and effective collaboration towards project goals
Provide regular feedback and performance evaluations to team members, identifying areas for improvement and growth opportunities
Manage and resolve conflicts within the team, fostering a positive and collaborative work environment
What You Have
Multi-tier distributed architecture experience within IT consulting, IT operations, application development or support which includes migrating, architecting, operating on premises and cloud-based solutions, or experience transforming legacy IT solutions, and working knowledge of software development tools and methodologies
Experience architecting, designing, migrating workloads to the public cloud
Depth in various migration techniques such as rehost, refactor, re-architect, re-platform, repurchase, etc
Deep expertise in public and private cloud hybrid architecture, networking and connectivity. Fluency with design of deployment, configuration management automation (CI/CD), security automation (SAST/DAST), IT operations automation (AIOps) for different workload's types
Experience with highly scalable, performant and mission critical architectures; cloud migration approaches and tools
Avid technologist, with deep expertise in modern cloud architecture and history of successful implementation of complex AWS solution
Deep understanding of cloud design patterns, cloud operations and cloud cost models with hands-on ability to implement best practices or suggest improvements
Ability to suggest competitive and innovative technical decisions, get client buy-in and deliver on commitments
Ample people management experience, and the ability to coordinate and organize a team of engineers
Strong communication skills, ability to present technical ideas in business-friendly language
Analytical and problem-solving abilities
AWS certifications are expected
Benefits
Learning Culture - We want you to be the best version of yourself, that is why we offer unlimited access to learning platforms, a wide range of internal courses, and all the knowledge you need to grow professionally
Health Coverage - Health and wellness are important, that is why we have you and up to four family members in a premiere health plan. We have a couple of options, so you can choose what is best for you and your family
Visual Benefit - Seeing your work for us would be a sight for sore eyes. We want your vision to always be at 100% which is why we offer up to $200.000 COP for any visual health expenses
Life Insurance Plan - We have partnered with MetLife to offer a full-coverage Ife insurance plan. So, your family is covered, even if you are gone
Medical Leave Coverage - We are one of the few companies that cover 100% of your medical leave, for up to 90 days. Your health is the most important thing to us
Professional Growth Opportunities - We have designed a highly competitive and complete development process, where you will have all the tools to get where you have always wanted to be, personally and professionally
Stock Option Purchase Plan - As an EPAMer you can be more than just an employee, you will also have the opportunity to purchase stock at a reduced price and become a part owner of our organization
Additional Income - Besides your regular salary, you will also have the chance to earn extra income by referring talent, being a technical interviewer, and many more ways
Community Benefit - You will be part of a worldwide community of over 50,000 employees, where you can learn, challenge yourself, stand out, and share your knowledge and experience with multicultural teams!
Are you open to relocation? - If you want to relocate to another country and we have the right project, we will assist you every step of the way, to help you and your family, reach your new home
About EPAM
EPAM is a leading global provider of digital platform engineering and development services. We are committed to having a positive impact on our customers, our employees, and our communities. We embrace a dynamic and inclusive culture. Here you will collaborate with multi-national teams, contribute to a myriad of innovative projects that deliver the most creative and cutting-edge solutions, and have an opportunity to continuously learn and grow. No matter where you are located, you will join a dedicated, creative, and diverse community that will help you discover your fullest potential.