Public Relations Specialist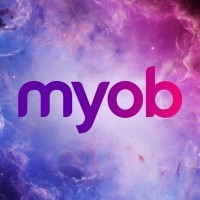 MYOB
Marketing & Communications
Auckland, New Zealand
Posted on Friday, March 3, 2023
Hi! And thanks for stopping by!
We're MYOB, a business management platform designed to unleash the potential of businesses across Australia and New Zealand! As the #originalstartup, our roots are in finance and accounting software, but today we are so much more. We help our Aussie and Kiwi customers unleash their full potential, giving them the tools to Start, Survive and Succeed: all in the one place.
We're always on the hunt for those who bring a different perspective, diversity of thought and the drive to make our culture even better. Take your career to a new dimension at MYOB.
About the Team
Our Unified marketing team is here to drive un-believe-able results for the business. They create demand in market for MYOB and engage AU & NZ businesses when it matters most to either acquire or retain them. They're dedicated to delivering value for our customers by understanding their business pain points, and needs and ensuring we deliver them value at every stage of their journey.
The MYOB Corporate Affairs team spans the New Zealand and Australian markets, with the core aim of building, protecting and promoting MYOB's reputation.
We are a team of approachable, no-nonsense, intelligent communicators who recognise the importance of delivering great work, but not at the expense of having a good time while we do it. No task is too great, or small – there's no ego here!
We're seeking a dynamic PR and communications professional who has started their career in the industry and is keen to take the next step with an innovative, evolving SaaS business.
Our responsibilities range from...
Developing and driving proactive thought leadership strategies
Executing strategic, insight-led media relations
Delivering advocacy strategies
Undertaking issues management
Engaging and working with corporate and public-sector partners
What you will bring to the role...
Proven 4 years' experience in a similar role
Degree qualifications in Public Relations, Communications or Journalism
You're an excellent communicator with strong written and verbal skills, and have honed your eye for what makes a good news story
You can identify fresh opportunities for raising the profile of our business and our spokespeople
You'll also be interested in the political landscape, policy and the implications this can have for New Zealand businesses
You have strong communication skills - you love to engage with partners and stakeholders to understand their needs and assess how their insights can ultimately help grow MYOB's reputation
You're confident in engaging with media, with a validated understanding of the local media landscape and established relationships with key journalists
Importantly, you're ready to grab the opportunity to get more involved in crafting communications strategy and put your organisational skills to use - from handling your own projects as you help to raise awareness around the many parts that make up our business, to supporting the broader team on tasks that contribute to our communications success. There's also an opportunity to travel from time to time.
Our Culture & Benefits
Our values have stood the test of time. If you want to work and collaborate where opinions are valued, and your ideas can make a difference, come to a place where Your Work Matters.
🎯 Do your best work in a flexible work environment, right down to financial assistance to set up your home office…it's called Flexperience, and it's designed by you and your team!
🎯 Our partnership with Smiling Mind helps support the wellbeing of our team members and customers
🎯 Drive your own learning via conferences, in-house training, LinkedIn Learning, study assistance and a strong focus on leaders creating a learning environment
🎯 A multitude of leave options including up to an additional four weeks of purchased leave, generous parental leave, domestic violence leave, transgender leave, volunteer leave, study leave, plus more!
🎯 Communities built around 'Wellness', 'Belonging' and the 'Planet' where you can make a meaningful contribution
🎯 Access to best-in-class discounts and vouchers from leading retailers, and a lot more.
We are proud to be a Circle Back Initiative Employer and we commit to responding to every applicant.
MYOB are an equal opportunity employer and we champion diversity. Don't meet every single requirement of this role? Still apply!
Research tells us
that that women and underrepresented groups are less likely to apply unless they meet every single requirement. At MYOB we believe that the right hire is someone who makes an addition to our culture, rather than someone who fits in and conforms to our status quo. Moving to 'Culture Add' means adding team members who not only value MYOBs standards and workplace culture, but also bring an aspect of diversity that positively contributes to MYOB. So, if you're excited about this role, or about MYOB, we'd still love to hear from you!