Senior Application Consultant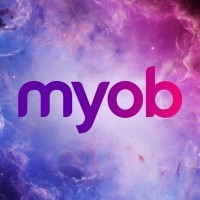 MYOB
Administration
Sydney, NSW, Australia
Posted on Thursday, May 11, 2023
Hi! And thanks for stopping by!
We're MYOB, a business management platform designed to unleash the potential of businesses across Australia and New Zealand! As the #originalstartup, our roots are in finance and accounting software, but today we are so much more. We help our Aussie and Kiwi customers unleash their full potential, giving them the tools to Start, Survive and Succeed: all in the one place.
We're always on the hunt for those who bring a different perspective, diversity of thought and the drive to make our culture even better. Take your career to a new dimension at MYOB.
About the Team
This is a team that needs no introduction because customers drive our world. Support, Success & Consulting Services represent the voice of our customers and are a highly collaborative conduit between Sales, Tech, Product, and Marketing, ensuring the needs of our SME & Enterprise customers are understood and reflected across the business.
The Opportunity
The role is accountable for ensuring that solutions meet customer specifications and to provide customers with a service that continually updates and improves their system use. Work and advice delivered is of high quality, exceeding their service expectations. Where customers have purchased a prepaid consulting package, this will be delivered as a proactive and valuable engagement.
The Role
Sitting in the Technical Services team, the main purpose of this role is to provide consulting services which drive customer success and high adoption of MYOB platforms. This is achieved by working with customers to scope, design and implement solutions to meet their business objectives.
Some of the key parts of the role are:
- Deliver the scope and design for customer engagements, analysing requirements to ensure customers are getting the most out of our platforms with minimal effort
- Developing and enabling sophisticated customisations, implementing application add-ons & extensions within MYOB products and enabling integrations between MYOB & Third-party products.
- Deliver and lead customer sign off for documentation as required within the project management and implementation methodologies for Enterprise
- Implement solutions with minimal defect and rework required. Any issues or rework required will be the responsibility of the consultant to resolve
What we would love to see in you
Knowledge & Experience
- Customer service or consulting in a technical delivery environment.
- Strong analytical skills that translate to excellent problem solving and troubleshooting and solution skills.
- Working with organisations to customise ERP applications, including ERP and/or Payroll and/or Workforce Management software
- Ability to analyse customer requirements and develop high quality, repeatable, documented, maintainable solutions
- Experience with mentoring, delivering to project timelines, and commercial awareness
- Experience implementing cloud-based data integrations solutions and consuming REST API's
- Significant experience with the delivery of customised software into mid-market businesses
- Significant experience working in an agile, large-scale, commercial team environment
- Knowledgeable in data integration patterns, relational databases, networking, & other data access methodologies
- Knowledge of PayGlobal back-end a plus
Technical Skills
- Proven experience working to customise & integrate software implementations using advanced application configurations, database integrations, SQL, or reporting development
- Strong proficiency in a scripting language like PowerShell - You need to be able to expertly script automation into solutions where possible
- Solid understanding/working knowledge of SSIS and SSRS
- Familiarity with at least one modern object-oriented language e.g. C#, .NET, Java
Our Culture & Benefits
Our values have stood the test of time. If you want to work and collaborate where opinions are valued, and your ideas can make a difference, come to a place where Your Work Matters.
🎯 Do your best work in a flexible work environment, right down to financial assistance to set up your home office…it's called Flexperience, and it's designed by you and your team!
🎯 Our partnership with Smiling Mind helps support the wellbeing of our team members and customers
🎯 Drive your own learning via conferences, in-house training, LinkedIn Learning, study assistance and a strong focus on leaders creating a learning environment
🎯 A multitude of leave options including up to an additional four weeks of purchased leave, generous parental leave, domestic violence leave, transgender leave, volunteer leave, study leave, plus more!
🎯 Communities built around 'Wellness', 'Belonging' and the 'Planet' where you can make a meaningful contribution
🎯 Access to best-in-class discounts and vouchers from leading retailers, and a lot more.
We are proud to be a Circle Back Initiative Employer and we commit to responding to every applicant.
MYOB are an equal opportunity employer and we champion diversity. Don't meet every single requirement of this role? Still apply!
Research tells us
that that women and underrepresented groups are less likely to apply unless they meet every single requirement. At MYOB we believe that the right hire is someone who makes an addition to our culture, rather than someone who fits in and conforms to our status quo. Moving to 'Culture Add' means adding team members who not only value MYOBs standards and workplace culture, but also bring an aspect of diversity that positively contributes to MYOB. So, if you're excited about this role, or about MYOB, we'd still love to hear from you!