Product Manager - Customer Platforms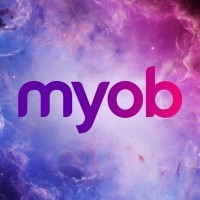 MYOB
Product, Customer Service
Melbourne VIC, Australia
Posted on Friday, August 18, 2023
We're MYOB, a business management platform designed to unleash the potential of businesses across Australia and New Zealand! As the #originalstartup, our roots are in finance and accounting software, but today we are so much more. We help our Aussie and Kiwi customers unleash their full potential, giving them the tools to Start, Survive and Succeed: all in the one place.
We're always on the hunt for those who bring a different perspective, diversity of thought and the drive to make our culture even better. Take your career to a new dimension at MYOB.
About the Team
Our Product team is the beating heart of MYOB. From discovery through to delivery plus Data and Insights, it's made up of a broad and multi-disciplined group of specialists focused on designing products that help our customers optimise their business potential and creating best-in-class customer and user experiences.
About the role
At MYOB we are focused on solving the problems that matter for our customers. To bring this vision to life we have a dedicated Customer Platforms domain lead by passionate product people that enable our internal stakeholders to provide the best sales, support, and service experience.
As a Product Manager you will play a critical role in defining and delivering the future state and experience for our CRM sales, support, service and success enablement software. You'll work across all of our business divisions and closely with our internal leaders to help craft and develop a comprehensive platform strategy that align with MYOB's overarching vision.
"If I were given one hour to save the planet, I would spend 59 minutes defining the problem and one minute resolving it," Albert Einstein said.
We are in the midst of a product-led transformation; moving from being a domain that takes a list feature requests, to working in unison with stakeholders to truly understand and solve the hard business problems.
The skills you'll need
- Solid experience as a Product Manager with exposure to CRM software, Salesforce highly desirable but not essential
- Demonstrated capability leading a product roadmap that balances short-term opportunities with longer-term strategic activities
- Experience working cross-functional teams in an agile development environment
- Lean on your experience in working with Development teams in an agile delivery environment to drive phenomenal customer outcomes
- Experience with demonstrating and explaining complex products to others, to ensure they understand key features and benefits
- Demonstrable ability to multi-task, establish priorities and self-motivate
- Have exceptional communication skills and thrive at delivering clear and concise messages that resonate with all audiences
- Build collaborative relationships with customers, users, and stakeholders to understand their problems and communicate our solutions.
Our Culture & Benefits
Our values have stood the test of time. If you want to work and collaborate where opinions are valued, and your ideas can make a difference, come to a place where Your Work Matters.
🎯 Do your best work in a flexible work environment, right down to financial assistance to set up your home office…it's called Flexperience, and it's designed by you and your team!
🎯 Our partnership with Smiling Mind helps support the wellbeing of our team members and customers
🎯 Drive your own learning via conferences, in-house training, LinkedIn Learning, study assistance and a strong focus on leaders creating a learning environment
🎯 A multitude of leave options including up to an additional four weeks of purchased leave, generous parental leave, domestic violence leave, transgender leave, volunteer leave, study leave, plus more!
🎯 Communities built around 'Wellness', 'Belonging' and the 'Planet' where you can make a meaningful contribution
🎯 Access to best-in-class discounts and vouchers from leading retailers, and a lot more.
We are proud to be a Circle Back Initiative Employer and we commit to responding to every applicant.
MYOB are an equal opportunity employer and we champion diversity. Don't meet every single requirement of this role? Still apply!
Research tells us
that that women and underrepresented groups are less likely to apply unless they meet every single requirement. At MYOB we believe that the right hire is someone who makes an addition to our culture, rather than someone who fits in and conforms to our status quo. Moving to 'Culture Add' means adding team members who not only value MYOBs standards and workplace culture, but also bring an aspect of diversity that positively contributes to MYOB. So, if you're excited about this role, or about MYOB, we'd still love to hear from you!