Marketing Performance Analyst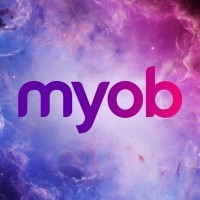 MYOB
Marketing & Communications, IT
Melbourne VIC, Australia
Posted on Wednesday, September 6, 2023
Hi! And thanks for stopping by!
We're MYOB, a business management platform designed to unleash the potential of businesses across Australia and New Zealand! As the #originalstartup, our roots are in finance and accounting software, but today we are so much more. We help our Aussie and Kiwi customers unleash their full potential, giving them the tools to Start, Survive and Succeed: all in the one place.
We're always on the hunt for those who bring a different perspective, diversity of thought and the drive to make our culture even better. Take your career to a new dimension at MYOB.
About the Team
Our Unified marketing team is here to drive un-believe-able results for the business. They create demand in market for MYOB and engage AU & NZ businesses when it matters most to either acquire or retain them. They're dedicated to delivering value for our customers by understanding their business pain points, and needs and ensuring we deliver them value at every stage of their journey.
Are you passionate about utilising data to drive strategic marketing decisions? Do you have a curiosity for extracting insights from complex datasets and turning them into practical recommendations? If so, we have an exciting opportunity for you to join our marketing team as a Marketing Performance Analyst.
About the Role
As a Marketing Performance Analyst, you will play a crucial role in supporting our marketing team by analysing data, tracking program performance, and providing strategic insights. Your focus will be on optimising channel effectiveness, enhancing marketing program outcomes, and contributing to the overall success of our marketing efforts. Reporting to the Marketing Analytics and Performance Manager, you will collaborate with various team members across the organisation, including marketing leaders, cross-functional teams, and external partners.
Key Responsibilities
- Conduct in-depth tactical data analysis across marketing channels, identifying areas for process improvement and implementing metrics from engagement to conversion across segments.
- Mine and analyse data from multiple sources to track the performance of marketing programs against key performance indicators, offering insights to drive optimisation.
- Monitor and analyse performance throughout the marketing and sales funnel, pinpointing opportunities for enhancement.
- Collaborate with marketing, sales, revenue operations, and finance teams to contribute to quarterly and annual forecasts and performance modelling.
- Develop and implement regular reporting and data visualisations to communicate insights to senior leaders, enhancing self-serve analytics across the marketing function.
- Stay up-to-date with the latest web analytics tools and technologies, making recommendations for new tools that can improve web performance monitoring.
About You
- Deep understanding of data analytics across multiple channels.
- Strong operational experience in systems, processes, and technologies.
- Profound understanding of B2B marketing and sales strategies.
- Proven experience in website analytics, preferably in e-commerce or digital marketing environments, with expertise in Google Analytics, including configuration and reporting.
- Proven experience with various data platforms and tools, including Google Analytics, Microsoft Power BI, CRM systems (e.g., Salesforce or HubSpot), Microsoft Excel, and SQL for data analysis.
- Ability to extract insights from extensive data volumes to inform customer acquisition and retention strategies.
- Prior experience in creating dashboards and reports to convey findings to diverse audiences.
- Familiarity with business databases and data warehouses (e.g., Snowflake) is desirable.
Skills and Competencies
- Commercial savvy and business insight.
- Proficiency in data analysis and insights generation.
- Effective communication and collaboration skills.
- Passion for getting results through data-driven decisions.
- Ability to work successfully in a cross-functional team environment.
Our Culture & Benefits
Our values have stood the test of time. If you want to work and collaborate where opinions are valued, and your ideas can make a difference, come to a place where Your Work Matters.
🎯 Do your best work in a flexible work environment, right down to financial assistance to set up your home office…it's called Flexperience, and it's designed by you and your team!
🎯 Our partnership with Smiling Mind helps support the wellbeing of our team members and customers
🎯 Drive your own learning via conferences, in-house training, LinkedIn Learning, study assistance and a strong focus on leaders creating a learning environment
🎯 A multitude of leave options including up to an additional four weeks of purchased leave, generous parental leave, domestic violence leave, transgender leave, volunteer leave, study leave, plus more!
🎯 Communities built around 'Wellness', 'Belonging' and the 'Planet' where you can make a meaningful contribution
🎯 Access to best-in-class discounts and vouchers from leading retailers, and a lot more.
We are proud to be a Circle Back Initiative Employer and we commit to responding to every applicant.
MYOB are an equal opportunity employer and we champion diversity. Don't meet every single requirement of this role? Still apply!
Research tells us
that that women and underrepresented groups are less likely to apply unless they meet every single requirement. At MYOB we believe that the right hire is someone who makes an addition to our culture, rather than someone who fits in and conforms to our status quo. Moving to 'Culture Add' means adding team members who not only value MYOBs standards and workplace culture, but also bring an aspect of diversity that positively contributes to MYOB. So, if you're excited about this role, or about MYOB, we'd still love to hear from you!