Senior Product Designer - Platforms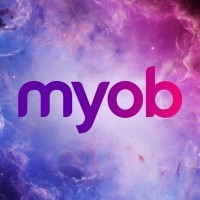 MYOB
Product, Design
Melbourne VIC, Australia
Posted on Thursday, September 7, 2023
We're MYOB, a business management platform designed to unleash the potential of businesses across Australia and New Zealand! As the #originalstartup, our roots are in finance and accounting software, but today we are so much more. We help our Aussie and Kiwi customers unleash their full potential, giving them the tools to Start, Survive and Succeed: all in the one place.
We're always on the hunt for those who bring a different perspective, diversity of thought and the drive to make our culture even better. Take your career to a new dimension at MYOB.
About the Team
Our Product team is the beating heart of MYOB. From discovery through to delivery plus Data and Insights, it's made up of a broad and multi-disciplined group of specialists focused on designing products that help our customers optimise their business potential and creating best-in-class customer and user experiences.
What's great about MYOB:
- We're a product company, we create experiences that have a meaningful impact on people.
- We're a tech company. Post-its and table tennis, sure. But really it's that buzz of people thinking about, debating and making something.
- We work in cross-functional teams organised around customer value. Bringing together diverse groups of people with different skills and backgrounds is how we bring value to our customers.
- Our home offices are set up just the way we like it with our remote working budget.
- When the time is right, we still come together in our Cremorne office for collaboration and coffee.
- Outstanding team culture is important to us.
What's great about design at MYOB:
- We have the autonomy to flex our design muscle over the full, end-to-end process, but we are a team of 40+ passionate designers, across three cities.
- We love learning – we have weekly critiques and brown-bag sessions.
- We're supported by specialist service designers, visual designers and researchers.
- We don't throw our designs over the wall. We know that everyone here helps make the user experience, but the design team is trusted to make the call.
- We're people nerds, obsessed with making things that matter for our customers.
The roles:
We have an open role within our Platform Services team for a Senior Product Designer to work closely with stakeholders within the platforms and product teams to establish an ongoing program of CX and research that generates insights, opportunities, and designs that deliver world-class experiences.
Collaborating with service design, product managers, and delivery teams you will work across our platforms to deliver foundational SaaS customer experiences.
What will make us a match:
- Research and discovery techniques
- Product design experience
- Interaction design
- Information Architecture
- Design validation/usability testing
- Experience working in an agile environment
- Ability to work with appropriate design tools
- Strong communication, analytical and interpersonal skills working within (and across) cross-functional teams
Our Culture & Benefits
Our values have stood the test of time. If you want to work and collaborate where opinions are valued, and your ideas can make a difference, come to a place where Your Work Matters.
🎯 Do your best work in a flexible work environment, right down to financial assistance to set up your home office…it's called Flexperience, and it's designed by you and your team!
🎯 Our partnership with Smiling Mind helps support the wellbeing of our team members and customers
🎯 Drive your own learning via conferences, in-house training, LinkedIn Learning, study assistance and a strong focus on leaders creating a learning environment
🎯 A multitude of leave options including up to an additional four weeks of purchased leave, generous parental leave, domestic violence leave, transgender leave, volunteer leave, study leave, plus more!
🎯 Communities built around 'Wellness', 'Belonging' and the 'Planet' where you can make a meaningful contribution
🎯 Access to best-in-class discounts and vouchers from leading retailers, and a lot more.
We are proud to be a Circle Back Initiative Employer and we commit to responding to every applicant.
MYOB are an equal opportunity employer and we champion diversity. Don't meet every single requirement of this role? Still apply!
Research tells us
that that women and underrepresented groups are less likely to apply unless they meet every single requirement. At MYOB we believe that the right hire is someone who makes an addition to our culture, rather than someone who fits in and conforms to our status quo. Moving to 'Culture Add' means adding team members who not only value MYOBs standards and workplace culture, but also bring an aspect of diversity that positively contributes to MYOB. So, if you're excited about this role, or about MYOB, we'd still love to hear from you!