Change Manager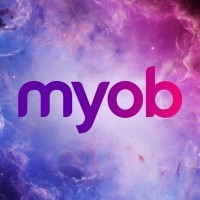 MYOB
Administration
Melbourne VIC, Australia
Posted on Tuesday, September 12, 2023
We're MYOB, a business management platform designed to unleash the potential of businesses across Australia and New Zealand! As the #originalstartup, our roots are in finance and accounting software, but today we are so much more. We help our Aussie and Kiwi customers unleash their full potential, giving them the tools to Start, Survive and Succeed: all in the one place.
We're always on the hunt for those who bring a different perspective, diversity of thought and the drive to make our culture even better. Take your career to a new dimension at MYOB.
About the Team
Our award-winning Employee Experience team is made up of experts who are focused on reimagining new ways of working and enabling all MYOBelievers to help more businesses in Australia and New Zealand reach their potential. From talent acquisition, people advisory, organisational development to employee services, digital experience, and workplace experience, we ensure your ride with MYOB is an exceptional one.
About the Team
Our Employee Experience team are key to bringing the full potential of our people and our products to life. At MYOB, we have taken our legacy success and transformed it into an extraordinary SaaS platform to support SME and Enterprise businesses in ways they never knew they needed. By joining the Employee Experience team and our Tech Transformation Project, you'll be an integral part of building the future of way we work through our SaaS platform.
The Change Manager is responsible for supporting and working with the Change & Comms Lead and other Stream leads as MYOB embarks on a tech transformation in our SaaS journey. This will bring significant and different change to many functions across the business, and this role will be essential in ensuring a positive experience and success for this journey.
In optimising how we lead change, you will have the support of your multi-functional team to identify multiple impact points resulting from changes to our platforms.
The role is responsible for supporting the change project from a people perspective including change plan creation, impact assessments, creating communication pipelines, acting as the key connection to the change champion network and working with the Business Readiness team to collaboratively through the process.
About The Role
You will work closely with stream leads in Technology, Business Readiness, Program Office, Process Owners, and implementation partners to deliver internal transformational change for MYOB.
As part of this role, you will also:
- Work with the change management framework to build out the needs in preparing the business for change, manage through the change and reinforce the change across the various streams of work and processes
- Act as a key facilitator for leaders, process owners, change champions and communications channels
- Build and lead implementation processes and approach, focusing on high engagement with the business and change in ways of working
- Collaborate with the broader team to assess and provide input into key pieces of work
- Create and implement the change plan, ensuring continuous feedback and improvement of the change program
- Identify, raise, and handle risks and issues with potential impact on delivery of change activities
- Assist in the preparation of multifaceted reports on change plans against critical pathways
- Work with the Communications Lead in developing a comms roadmap that compliments the change path ensuring key stakeholders are well informed
About You And Your Skills
In this exciting new role, there is the opportunity to bring your tried and true relationship building skills and end to end change project delivery experience to have genuine impact in the work you will do! You will also have:
- Experience in significant technology transformations with a demonstrable record of successful delivery across a range of organisations
- An in depth knowledge of change management frameworks, methods and models, with a structured approach to delivery
- Previous experience with HubSpot and / or Stripe would be advantageous
- Experience defining and delivering effective resources for peers
- A solid background working across organisations collaborating with a multitude of varied team members
- The know how to problem solve situations and influence outcomes to mitigate risk and change resistance
- A self starter and can operate independently
- Able to operate at both a strategic and a delivery level when it comes to managing change
Our Culture & Benefits
Our values have stood the test of time. If you want to work and collaborate where opinions are valued, and your ideas can make a difference, come to a place where Your Work Matters.
🎯 Do your best work in a flexible work environment, right down to financial assistance to set up your home office…it's called Flexperience, and it's designed by you and your team!
🎯 Our partnership with Smiling Mind helps support the wellbeing of our team members and customers
🎯 Drive your own learning via conferences, in-house training, LinkedIn Learning, study assistance and a strong focus on leaders creating a learning environment
🎯 A multitude of leave options including up to an additional four weeks of purchased leave, generous parental leave, domestic violence leave, transgender leave, volunteer leave, study leave, plus more!
🎯 Communities built around 'Wellness', 'Belonging' and the 'Planet' where you can make a meaningful contribution
🎯 Access to best-in-class discounts and vouchers from leading retailers, and a lot more.
We are proud to be a Circle Back Initiative Employer and we commit to responding to every applicant.
MYOB are an equal opportunity employer and we champion diversity. Don't meet every single requirement of this role? Still apply!
Research tells us
that that women and underrepresented groups are less likely to apply unless they meet every single requirement. At MYOB we believe that the right hire is someone who makes an addition to our culture, rather than someone who fits in and conforms to our status quo. Moving to 'Culture Add' means adding team members who not only value MYOBs standards and workplace culture, but also bring an aspect of diversity that positively contributes to MYOB. So, if you're excited about this role, or about MYOB, we'd still love to hear from you!