Engineering Manager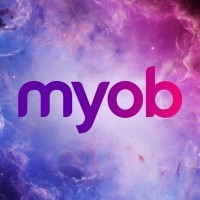 MYOB
Software Engineering, Other Engineering
Melbourne, VIC, Australia
Posted on Monday, October 30, 2023
We're MYOB, a business management platform designed to unleash the potential of businesses across Australia and New Zealand! As the #originalstartup, our roots are in finance and accounting software, but today we are so much more. We help our Aussie and Kiwi customers unleash their full potential, giving them the tools to Start, Survive and Succeed: all in the one place.
We're always on the hunt for those who bring a different perspective, diversity of thought and the drive to make our culture even better. Take your career to a new dimension at MYOB.
About the Team
Our Tech team are true heroes. They've taken our legacy success and transformed it into an extraordinary SaaS platform to support SME and Enterprise businesses in ways they never knew they needed. By joining the Tech team, you'll be an integral part of building our all-in-one business management platform.
The Opportunity:
As the Engineering Manager for the MYOB Business Platform at MYOB, you will use your technical prowess and leadership capabilities to produce software of the highest quality and design, influencing Engineers and Designers, Product Managers and Delivery Managers to ensure the team is aligned to a clear technical vision for the products and that these products delight our clients.
You will be one of the driving forces for the evolution of our technical architecture, design and quality standards and will actively collaborate with the engineering and delivery leaders within your segment to help create alignment across segments and within the vertical.
You will contribute to crafting an amazing team culture by role modelling a collaborative approach to working with team members, offering leadership, encouragement, mentoring and guidance to the Engineers.
Experience we'd love you to bring;
- Well-developed leadership skills and previous experience mentoring and motivating staff
- Extensive experience deploying cloud-based solutions to Microsoft Azure and/or Amazon Web Services utilising industry practices for scalability, resilience, and recovery
- Leadership and development of highly skilled agile development teams with a track record of successful delivery
- Experience managing relationships with cloud partners
- Experience of developing web-services and integration with 3rd party web-services including scaling large-scale systems and applications.
Our Culture & Benefits
Our values have stood the test of time. If you want to work and collaborate where opinions are valued, and your ideas can make a difference, come to a place where Your Work Matters.
🎯 Do your best work in a flexible work environment, right down to financial assistance to set up your home office…it's called Flexperience, and it's designed by you and your team!
🎯 Our partnership with Smiling Mind helps support the wellbeing of our team members and customers
🎯 Drive your own learning via conferences, in-house training, LinkedIn Learning, study assistance and a strong focus on leaders creating a learning environment
🎯 A multitude of leave options including up to an additional four weeks of purchased leave, generous parental leave, domestic violence leave, transgender leave, volunteer leave, study leave, plus more!
🎯 Communities built around 'Wellness', 'Belonging' and the 'Planet' where you can make a meaningful contribution
🎯 Access to best-in-class discounts and vouchers from leading retailers, and a lot more.
We are proud to be a Circle Back Initiative Employer and we commit to responding to every applicant.
MYOB are an equal opportunity employer and we champion diversity. Don't meet every single requirement of this role? Still apply!
Research tells us
that that women and underrepresented groups are less likely to apply unless they meet every single requirement. At MYOB we believe that the right hire is someone who makes an addition to our culture, rather than someone who fits in and conforms to our status quo. Moving to 'Culture Add' means adding team members who not only value MYOBs standards and workplace culture, but also bring an aspect of diversity that positively contributes to MYOB. So, if you're excited about this role, or about MYOB, we'd still love to hear from you!