Investor Services Officer (Superannuation Administration)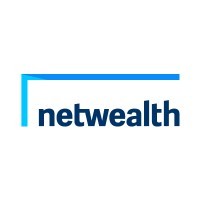 Netwealth
Melbourne VIC, Australia · Remote
Posted on Monday, August 28, 2023
About us:
At Netwealth we are an innovative, award winning, ASX listed investment platform, superannuation and administration business delivering market-leading products. We are on a mission to enable people to see wealth differently and discover a brighter future, not just for our clients but also for our people. We invest in our employees and encourage them to grow professionally and personally.
In this role you will be inspired by diversity & driven by inclusion.
Our Values are who we are, how we tackle decisions and how we want the world to see us. We are Curious, Courageous, Collaborative, Agile, Genuine and Optimistic.
The Opportunity:
Our Service, Administration & Support team is the engine room powering the Netwealth platform. It's divided into several different teams, Money in, Maintenance and Money Out. Service, Administration & Support is responsible for administering Netwealth's Superannuation, Wrap Services and Global Specialist Series products and is the primary point of contact for financial advisers, members and investors.
We are looking for enthusiastic and customer focused individuals to join one of our teams that work together to deliver timely and accurate administration and exceptional customer service to our clients. These roles will suit committed customer service professionals and energetic team players who thrive in an environment where change happens frequently, and no two days are ever the same.
What do each of our Teams do?
Money In
The Super Services Team maintains our retirement benefit plan and oversees the day-to-day operations of the plan inclusive of new applications, contributions, and rollovers.
Wrap Services is responsible for the management of investment accounts including creating accounts, investments, and account maintenance.
Maintenance
The Client Maintenance team takes care of changes to our clients information including investment implementation and in-specie transfers.
Adviser Administration assists Advisers with anything to do with their Licensee and Adviser registrations, change of adviser fees as well as other admin tasks.
Money Out
The Insurance team processes life insurance and income protection applications and deals with any queries to ensure that premium payments and payment of claims are made.
The Redemptions team looks after all withdrawals and pension payments. They also make assessments to make sure that customers are getting the right payments at the right times and deal with exceptional circumstances in which customers need to make withdrawals due to hardship or on compassionate grounds.
No matter what team you join, you will be responsible for:
Building and managing relationships with key stakeholders
Providing responses to queries/requests received via phone, email and mail
Educating customers with detailed product information
Ensuring that all queries/requests are actioned to a set standard of service and quality
Communicating appropriate policy and product information by articulating entitlements, features, and benefits
Administration of work items relevant to the individual team
Participating in continuous improvement to achieve high quality outcomes
Ad hoc administration as required by your team leader
We would love to hear from you if:
You have 2 years of Superannuation or Financial services industry experience in either a contact centre or an administration setting
You are naturally curious and have a dedicated attitude and an ability to adapt to change
You love collaborating with others and can also work independently
You are an outstanding communicator both verbally and in writing and strive to understand our customers' needs
You have a keen eye for detail
You understand the importance of providing excellent customer service
You are RG146 Tier 1 compliant (preferred but not essential)
Working at Netwealth is exciting, challenging and full of new experiences. It's a great time to join our growing company and in particular, make your mark in one of our talented teams in Service, Administration & Support.
Why Netwealth?
We are a flexible and adaptable hybrid workplace
We have a stylish new CBD office with end of trip facilities for your cycle to work
We are a social bunch who get together regularly, and participate in corporate sporting events, games and trivia nights
We are a family friendly workplace with parental leave and holidays for the kids
We are invested in our local communities through the Netwealth Impact Group with fundraising, events, and volunteering
Wellness and lifestyle perks including discounted gym memberships, health insurance, shopping and retail discounts, access to financial wellbeing services
We recognise our people milestones and achievements through reward and recognition
We are keen to invest in you, through technical and professional learning experiences
View our benefits and the great work we do through WORK180
Apply now!
Are you curious about this opportunity but don't meet every single requirement? Research shows that we don't always apply to jobs we are interested in unless we meet every single qualification. Here at Netwealth we are dedicated and enthusiastic about creating an inclusive and diverse workplace. If you are excited about this role but don't tick every box, we encourage you to apply anyway!