Investment Analyst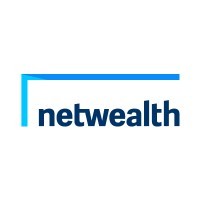 Netwealth
IT
Melbourne VIC, Australia
Posted on Tuesday, August 29, 2023
About us:
At Netwealth we are an innovative, award winning, ASX listed investment platform, superannuation and administration business delivering market-leading products. We are on a mission to enable people to see wealth differently and discover a brighter future, not just for our clients but also for our people. We invest in our employees and encourage them to grow professionally and personally.
In this role you will be inspired by diversity & driven by inclusion.
Our Values are who we are, how we tackle decisions and how we want the world to see us. We are Curious, Courageous, Collaborative, Agile, Genuine and Optimistic.

The Opportunity:
The Product team is responsible for the development and implementation of an effective strategy for Netwealth's financial products. Functional teams within Product include product strategy and development, product management (including compliance and disclosure) and investment management and research.
Netwealth's financial product suite includes the Netwealth Superannuation and IDPS platforms, the Netwealth Managed Account and Netwealth's Global Specialist Series managed funds.
Members of the Investment Management & Research (IMR) team work closely with the broader Product Department to manage the investments offered to clients on the investment menus and products issued by Netwealth as RE.
The Investment Analyst is in the IMR team and position reports to the Head of Investment Research & Governance. The key purpose of the role is to execute the investment governance framework for Netwealth's financial product suites and Netwealth Superannuation Service as Trustee of the Netwealth Super Master Fund.
You will:
Manage ongoing governance of the investment menu (assets addition, monitoring and surveillance, and removal)
Manage IMR quantitative requirements including maintaining systems and data quality i.e. FactSet, Morningstar Direct, etc.
Conduct external investment manager reviews (fund manager and model manager) as required
Prepare written recommendation and analysis
Deliver Investment Committees related reporting and fulfilling the regular work plan
Coordinate and assist in compiling investment data as required
Undertake other tasks as directed from time to time
You have:
A tertiary qualification in financial services related disciplines (commerce, financial markets or financial advice). Relevant industry certification (CFA, CIMA, FRM, etc) is highly regarded.
Knowledge and understanding of platform financial products and their use by clients and advisers.
Understanding of a Responsible Entity for a registered Managed Investment Schemes and Superannuation Trustee regulations are advantageous.
Working knowledge on fund manager quantitative analysis and investment stress testing are preferred.
Exceptional management of time and activities – ability to keep everything in order and up to date.
Excellent communication skills (both written and verbal) to enable effective communication of complex concepts and preparation of reports.
Attention to detail, to ensure complete and accurate information in report and written documents.
A passion for providing outstanding service to stakeholders (internal and external).
Ability to work as a constructive member of a team.
We are:
We are a flexible and adaptable hybrid workplace
We have a stylish new CBD office with end of trip facilities for your cycle to work
We are a social bunch who get together regularly, and participate in corporate sporting events, games and trivia nights
We are a family friendly workplace with parental leave and holidays for the kids
We are invested in our local communities through the Netwealth Impact Group with fundraising, events, and volunteering
Wellness and lifestyle perks including discounted gym memberships, health insurance, shopping and retail discounts, access to financial wellbeing services
We recognise our people milestones and achievements through reward and recognition
We are keen to invest in you, through technical and professional learning experiences
View our benefits and the great work we do through WORK180
Apply now!
Are you curious about this opportunity but don't meet every single requirement? Research shows that we don't always apply to jobs we are interested in unless we meet every single qualification. Here at Netwealth we are dedicated and enthusiastic about creating an inclusive and diverse workplace. If you are excited about this role but don't tick every box, we encourage you to apply anyway!