Custody Settlements Officer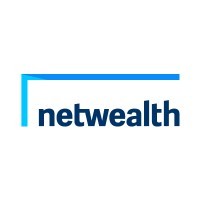 Netwealth
Melbourne, VIC, Australia · Remote
Posted on Saturday, November 18, 2023
About us:
At Netwealth we are an innovative, award winning, ASX listed investment platform, superannuation and administration business delivering market-leading products. We are on a mission to enable people to see wealth differently and discover a brighter future, not just for our clients but also for our people. We invest in our employees and encourage them to grow professionally and personally.
In this role you will be inspired by diversity & driven by inclusion.
Our Values are who we are, how we tackle decisions and how we want the world to see us. We are Curious, Courageous, Collaborative, Agile, Genuine and Optimistic.

The Opportunity:
Netwealth's Custody department is responsible for holding, safekeeping and reconciling investments on behalf of the Netwealth Superannuation Master Fund and Netwealth Wrap Services.
Custody's client is Netwealth's Investment Administration department. The Investment Administration department liaises directly with investors and their financial advisers and generates requests for Custody to implement and/or settle investment related transactions.

Custody Settlements team is responsible for:
Managed funds / Term Deposits/ Unlisted Bonds/ASX Listed Securities
Authorise and lodge managed fund instructions with fund managers (via email, fax, post and Calastone)

Authorise and lodge daily/weekly Term Deposits instructions with financial institutions

Authorise and lodge settlement transactions for unlisted bonds via Austraclear

Authorise banking instructions in relation to managed funds and Term deposits (to be released the Accounting & Finance team)

Complete application forms for new managed funds

Source and process confirmation advices for Managed Fund buys and sells

Load settlement messages into CHAMP

Monitor CHAMP and liaise with Investment Administration's Settlements team to resolve settlement discrepancies.
General:
Verify and action requests from Investment Administration to rectify errors.

Respond to requests and queries from internal parties (Investment Administration and Compliance) and external parties (fund managers, registries, ASX, Calastone) in a timely manner.

Assist with the maintenance of Custody's procedure guides.

Responsible for testing CHAMP and Calastone system upgrades, and for assisting with Business Continuity Plan (BCP) activities for these systems.

Any other duties as advised and/or agreed.

You have:
Knowledge of Systems (Web, CHAMP, Austraclear. Calastone) .

Excellent communication skills (written and verbal).

Excellent attention to detail.

Naturally customer/client focused.

Strong organisational skills.

Sound problem solving and analysis skills.

Experience within the finance industry is desirable.

Ability to learn quickly.

Ability to work under pressure.

Ability to cope with large volumes and deadlines.

Ability to adapt and prioritise.
Why Netwealth?
We are a flexible and adaptable hybrid workplace

We have a stylish new CBD office with end of trip facilities for your cycle to work

We are a social bunch who get together regularly, and participate in corporate sporting events, games and trivia nights

We are a family friendly workplace with parental leave and holidays for the kids

We are invested in our local communities through the Netwealth Impact Group with fundraising, events, and volunteering

Wellness and lifestyle perks including discounted gym memberships, health insurance, shopping and retail discounts, access to financial wellbeing services

We recognise our people milestones and achievements through reward and recognition

We are keen to invest in you, through technical and professional learning experience

View our benefits and the great work we do through WORK180
Apply now!
Are you curious about this opportunity but don't meet every single requirement? Research shows that we don't always apply to jobs we are interested in unless we meet every single qualification. Here at Netwealth we are dedicated and enthusiastic about creating an inclusive and diverse workplace. If you are excited about this role but don't tick every box, we encourage you to apply anyway!