Analyst/ Senior Analyst - Fraud Prevention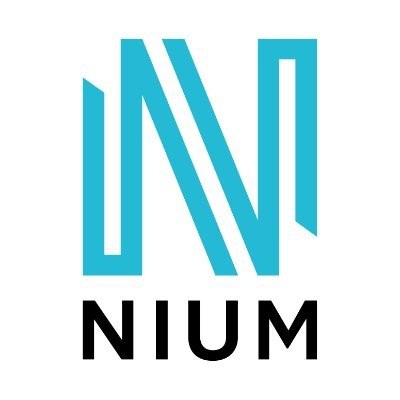 Nium
Administration, IT, Accounting & Finance
Mumbai, Maharashtra, India
Posted on Monday, May 8, 2023
Nium was founded on the mission to build the global payments infrastructure of tomorrow, today. With the onset of the on-demand economy, its single platform for global payments and card issuing is shaping how banks, fintechs, and businesses everywhere to disburse and collect funds instantly across borders. Its payout network supports 100 currencies and spans 195+ countries, 100 of which in real-time. Funds can be disbursed to accounts, wallets, and cards and collected locally in 35 markets. Nium's growing card issuance business is already available in 34 countries. Nium holds regulatory licenses and authorizations in over 40 countries, enabling seamless onboarding, rapid integration, and compliance – regardless of geography. The company is co-headquartered in San Francisco and Singapore, with regional offices in London, Amsterdam, Hong Kong, Mumbai, Bengaluru, and Chennai.
Where do you come into the picture?
You will join our Fraud prevention team and lead the creation and expansion of our fraud prevention capabilities in geographic spread as well as for various product lines under Send, Spend and Receive troika.
In order to accomplish this, you'll scope the products in various stages in rollout; Define and implement Fraud use cases across the products; Refine and finetune the Fraud use cases, conduct transaction monitoring and investigation activities.
In this role, you'll work with various stakeholders to build strong Fraud prevention capabilities, liaise with external partners thus enabling the business to scale markets for different products.
What would a day in your life @ Nium look like?
As Senior Compliance Analyst, you would be working closely with the Compliance team of NIUM EU in overseeing compliance functions by:
Implement fraud management strategy for Remittances and Card Fraud the anticipates trends, variances, and requirements, develops action plans, measures and analyse results, initiates corrective action, and minimizes impacts to customers.
Generate suspicious activity reports and risk management reports for Leadership.
Liaison with Risk Management personnel of other financial institutions and industry on fraud trends and related matters.
Work with business leaders to explain and level set fraud event issues and concepts.
Measure and document ROI/business impact for business enhancements.
Build the capabilities to scale for analysis of high-risk transactions within a business portfolio.
Conduct periodic reviews of systems & processes for Fraud prevention, and implement lessons learned.
Conduct Fraud Modelling exercise and design new use cases of potential frauds.
Conduct analysis on confirmed fraud cases to identify anomalies that could be used in detection rules.
Document and improvise potential fraud use cases for remittances, new Card products and Payment systems.
Review high risk transactions in for the business and take action over suspected accounts.
Analyse fraud trends and institute appropriate proactive actions to control fraud losses.
Act as Subject matter expert on Acquiring, issuance, and transaction fraud risks, and work with internal teams to implement the said mitigations.
Requirement:
Bachelor's degree in business, computer science, management information systems or related fields.
Strong Project Management, process, and policy experience.
Solid understanding fraud in payment technologies.
Demonstrated aptitude to think creatively to identify new ways to approach common risk and data security problems.
Strong risk management principles, methodologies and tools, governance principles preferably in a financial services technology environment.
Strong technical aptitude and ability to quickly learn the business needs, processes, software, and systems.
Ability to multi-task and pursue multiple initiatives simultaneously.
Strong analytical, organizational and problem-solving skills.
Excellent written, verbal communications skills and the ability to synthesize information and make clear, concise recommendations.
Highly motivated and can-do attitude who wants to deliver results quickly.
Strong attention to detail.
Perform independently, be efficient, flexible and fast.
At Nium we center our way of work around 3 core values globally -
#KeepItSimple, #MakeItBetter and #WinItTogether.
What's it like to be a Nium'er?
We cut through complexity, simplify at speed and operate with scale in mind.
We build innovative solutions that make our customers' lives better.
We win in this competitive market by collaborating as one team.