Application Technical Support Engineer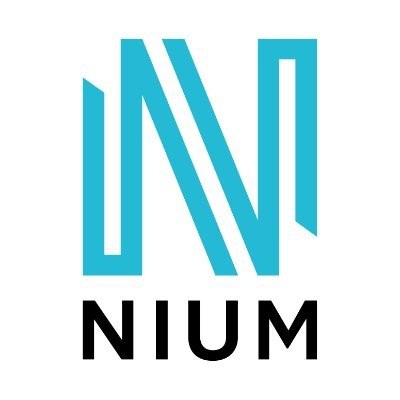 Nium
IT, Customer Service
Mumbai, Maharashtra, India
Posted on Monday, May 8, 2023
Nium was founded on the mission to build the global payments infrastructure of tomorrow, today. With the onset of the on-demand economy, its single platform for global payments and card issuing is shaping how banks, fintechs, and businesses everywhere to disburse and collect funds instantly across borders. Its payout network supports 100 currencies and spans 195+ countries, 100 of which in real-time. Funds can be disbursed to accounts, wallets, and cards and collected locally in 35 markets. Nium's growing card issuance business is already available in 34 countries. Nium holds regulatory licenses and authorizations in over 40 countries, enabling seamless onboarding, rapid integration, and compliance – regardless of geography. The company is co-headquartered in San Francisco and Singapore, with regional offices in London, Amsterdam, Hong Kong, Mumbai, Bengaluru, and Chennai.
About the role:
To help accelerate our growth further Nium is looking for a
Tech Support Engineer
. The Tech Support team's goal is to offer better customer service and manage anything that happens in a live/production environment. Nium is one of the beasts to use all the latest tools for support functions. Tools like Kibana, Nagios, and cloud watch enable us to have greater visibility of our services offered to clients and eventually makes our system available round the clock, our uptime is always greater than
99.95
%. In the tech support function, we always make sure to automate all manual efforts, handhold all incidents and resolve them on time and manage vendors. Makes us to be very effective in problem-solving skills. An analytical tool like Clever tap helps to derive deep user insights, implement powerful segmentation, and deliver personalized messages to improve customer engagement and drive business growth
The Support role will be 24*7 based on Mumbai or Chennai location.
What we want you to do here:
3+ yrs. experience in Supporting production applications on AWS or other cloud platforms.
Good knowledge of RDBMS (PostgreSQL or MSSQL) and NoSQL databases.
Willing to work in day/night shifts.
Understanding of troubleshooting and monitoring microservice and serverless architectures.
Working knowledge of containerization technology and various orchestration platforms. e.g., Docker, Kubernetes etc. for troubleshooting and monitoring purposes.
Experience in build and deploy automation tools (Ansible/Jenkins/Chef).
Experienced in release and change management, incident, and problem management both from a technology and process perspective.
Familiar with Server log Management with tools like ELK, and Kibana.
Certification in ITIL, COBIT or Microsoft Operations Framework would be an added plus.
Experience with Scripting languages or shell scripting to automate daily tasks would be an added plus.
Ability to Diagnose and Troubleshoot Technical Issues.
Ability to work proactively to identify the issue with the help of log monitoring.
Experienced in monitoring tools, frameworks, and processes.
Excellent interpersonal skills.
Experience with one or more case-handling tools like:
o Freshdesk
o Zendesk
o JIRA
Skilled at triaging and root cause analysis.
Ability to provide step-by-step technical help, both written and verbal
What would a day in your life @ Nium look like?
Based on customer insights and channel performance data, develop and execute on a content roadmap that engages key personas at each point in the customer journey, from top-funnel acquisition to nurture and ongoing customer education, both on Nium offerings as well as the industry
Build, develop and manage a high-performing team and culture to achieve breakthrough results; exceptionally high standards and holds self and others accountable
Attract, develop and retain high-potential talent
Generating editorial ideas and concepts
Overseeing content planning and production
Recruit and manage outside agencies and freelancers to grow our capacity, and leverage our subject matter experts to drive and scale the production of compelling content
Work with regional Growth Marketing teams to ensure content development aligns with funnel-building objectives for each target segment
Measure the impact of our content strategy as well as the performance of individual assets, and proactively refine our resource allocation and prioritization accordingly;
Work with the VP, Global Brand to ensure Nium's brand and voice are used consistently and effectively, evolving in lockstep with the company's projected growth;
Own the distribution and promotion strategy for any content you and your team create, in partnership with channel owners in Growth Marketing
At Nium we center our way of work around 3 core values globally -
#KeepItSimple, #MakeItBetter and #WinItTogether.
What's it like to be a Nium'er?
We cut through complexity, simplify at speed and operate with scale in mind.
We build innovative solutions that make our customers' lives better.
We win in this competitive market by collaborating as one team.