Business Development Manager - Small and Medium Enterprises (SME)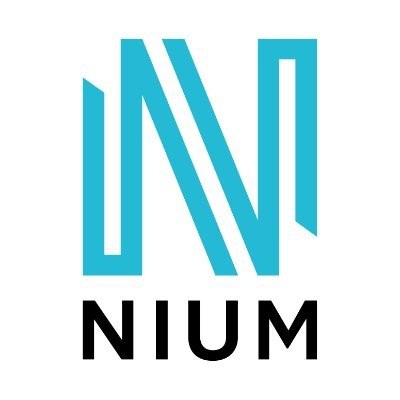 Nium
Sales & Business Development
Sydney, Australia
Posted on Monday, May 8, 2023
Nium was founded on the mission to build the global payments infrastructure of tomorrow, today. With the onset of the on-demand economy, its single platform for global payments and card issuing is shaping how banks, fintechs, and businesses everywhere to disburse and collect funds instantly across borders. Its payout network supports 100 currencies and spans 195+ countries, 100 of which in real-time. Funds can be disbursed to accounts, wallets, and cards and collected locally in 35 markets. Nium's growing card issuance business is already available in 34 countries. Nium holds regulatory licenses and authorizations in over 40 countries, enabling seamless onboarding, rapid integration, and compliance – regardless of geography. The company is co-headquartered in San Francisco and Singapore, with regional offices in London, Amsterdam, Hong Kong, Mumbai, Bengaluru, and Chennai.
Where do you come into the picture?
Joining the Australia Consumer and SME team, your primary responsibility will be to acquire new SME clients in Australia for the
Instarem.com
platform. Along with delivering new clients, you will generate incremental revenues from existing clients by understanding their needs and introducing new products from our portfolio. You will also be required to manage and expand number of partnership programs that will deliver new business relationships to the company.
You will be spending a good amount of your energy understanding new clients, acquiring new clients, regularly analyzing the key clients' business, operations, and performance, and work with the management team and peers in other functional areas to leverage best practices and provide consistent high competent sales skills.
Responsibilities
Demonstrate an entrepreneurial mindset and the highest degree of effectiveness while engaging in sales management, relationship management, and account management across the various domains the have our presence such as banking, financial services, credit card processing, e-commerce, or payments.
Identify, secure, and manage relationships with clients across Australia, effectively negotiating and persuading potential clients the value that Instarem can add to their business.
Have a constant drive to go beyond past performance and visibly demonstrate track record-beating performance when it comes to achieving financial targets via cross-selling and upselling, and ability to generate sales leads, effectively negotiate, and close transactions.
Work into and effectively navigate the respective financial and fintech regulatory environment
Generate revenue from clients, and achieve pre-agreed targets on customer flows, revenues and profitability.
Calm and conscientiously manage high-pressure situations across a range of clients with different business needs and operating environments across the region.
Demonstrate business development and consultative selling skills with results-orientation to meet/exceed assigned financial and customer satisfaction goals
Proactively scout for opportunities in the marketplace through direct contact as well as partners. The job will involve building relationships with key players in SME's, financial firms, marketplaces, eCommerce providers and others to generate qualified opportunities, mapping the account, influencing key decision-makers, convincing the client about the value proposition, and closing the deal.
Requirements
An entrepreneurial, 'can-do' mindset combined with 5+ years of direct hands-on experience selling payments to SME's in Australia
Having business development, sales, and origination experience across multiple geographies, ideally in cross border payments will be a plus
Robust network of contacts and strong understanding of financial, eCommerce, banking, payments, and financial services industries
Ability to manage and optimize 3rd party partnerships that can deliver new business opportunities
Revenue target achievement occurs as a logical outcome of how you approach creating value for customers and not the other way around
Commercially focused and pragmatic, have the ability to identify opportunities and propose solutions
Result-oriented, client-focused, and obsessed with simultaneously delivering value and delight
Data-driven, analytical, and fully understand the diverse ways in which our ecosystem of products can be further adopted by our customers
Ability to deep dive into customers' use case and approach solutions with complete empathy, effectively playing the role of problem-solver for the customer
Self-motivated, adept in working solo as well as in global teams. Ability to work in a "hands-on" environment
Exceptional relationship management, negotiation skills & most importantly, the ability to close deals
Experience selling products to SME clients (payments and foreign exchange background preferred)
At Nium we center our way of work around 3 core values globally -
#KeepItSimple, #MakeItBetter and #WinItTogether.
What's it like to be a Nium'er?
We cut through complexity, simplify at speed and operate with scale in mind.
We build innovative solutions that make our customers' lives better.
We win in this competitive market by collaborating as one team.