Customer Support Executive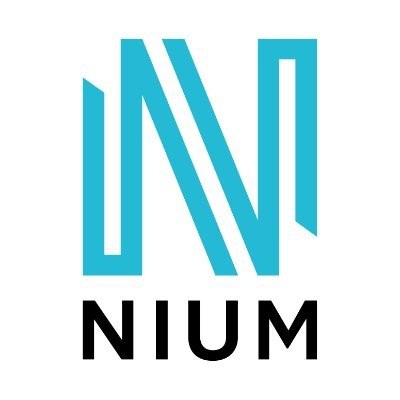 Nium
Customer Service
Malta
Posted on Monday, May 8, 2023
Nium was founded on the mission to build the global payments infrastructure of tomorrow, today. With the onset of the on-demand economy, its single platform for global payments and card issuing is shaping how banks, fintechs, and businesses everywhere to disburse and collect funds instantly across borders. Its payout network supports 100 currencies and spans 195+ countries, 100 of which in real-time. Funds can be disbursed to accounts, wallets, and cards and collected locally in 35 markets. Nium's growing card issuance business is already available in 34 countries. Nium holds regulatory licenses and authorizations in over 40 countries, enabling seamless onboarding, rapid integration, and compliance – regardless of geography. The company is co-headquartered in San Francisco and Singapore, with regional offices in London, Amsterdam, Hong Kong, Mumbai, Bengaluru, and Chennai.
Where do you come into the picture?
The Customer Support Executive will be responsible for offering client support to internal and external B2B clients and configuring client applications. This is a critical customer-facing position that requires identifying, troubleshooting, and resolving both internal system problems, as well as external customer-related issues.
The role will require excellent communication skills, to be able to provide the highest level of customer satisfaction. The Customer Support Executive must be a motivated team player that can work independently, contribute to projects and be willing to assist other team members not specific to their duties.
Overall Responsibilities
Respond to client queries via email in a professional and timely manner whilst providing a high level and personalized client experience.
Maintain a consistent and positive customer experience when interacting with clients
Proactively keep up to date with Nium products, and services to ensure queries are handled in a professional manner
Perform any necessary configurations on clients' accounts
Investigate and troubleshoot client operational technical issues
Escalate and resolve cases ensuring corporate SLAs are met
Interact with third-party suppliers and other departments as required
Prepare documentation for tools and processes
Contribute to ongoing improvements and updates to processes within the team
Contribute to project initiatives by carrying out tasks/actions that are assigned to the Support team
Requirements
Excellent verbal and written communication skills in Business English
A positive person with a can-do attitude and willingness to learn
Being able to work on multiple projects/tasks simultaneously while maintaining focus
Attentive to detail
Ability to work independently and collaboratively
Ability to work under pressure and prioritise tasks as required
Considered an asset
Firm knowledge of SQL/MySQL and ability to query databases
Technical proficiency
Previous experience within the payments industry
Knowledge of API messaging using REST and use of tools such as Postman
Proficiency in Microsoft Excel and the use of formula functions
Possession of an IT-related qualification
Benefits
Hybrid working environment: 3 days in the office and 2 days work-from-home
Health and Dental insurance coverage
Employee Assistance Programme
5 days of winter break time off (over and above national leave entitlement)
Annual wellness stipend for sports equipment or gym memberships
Annual eco transport stipend
Paid maternity and paternity leave
At Nium we center our way of work around 3 core values globally -
#KeepItSimple, #MakeItBetter and #WinItTogether.
What's it like to be a Nium'er?
We cut through complexity, simplify at speed and operate with scale in mind.
We build innovative solutions that make our customers' lives better.
We win in this competitive market by collaborating as one team.