Director - Finance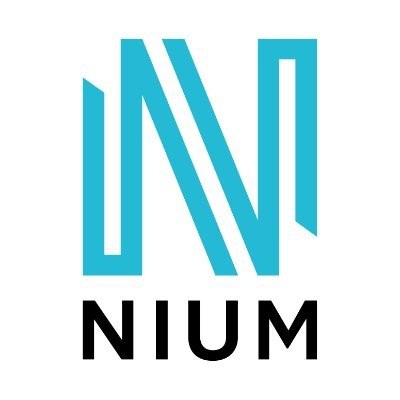 Nium
Accounting & Finance
Mumbai, Maharashtra, India
Posted on Monday, May 8, 2023
Nium was founded on the mission to build the global payments infrastructure of tomorrow, today. With the onset of the on-demand economy, its single platform for global payments and card issuing is shaping how banks, fintechs, and businesses everywhere to disburse and collect funds instantly across borders. Its payout network supports 100 currencies and spans 195+ countries, 100 of which in real-time. Funds can be disbursed to accounts, wallets, and cards and collected locally in 35 markets. Nium's growing card issuance business is already available in 34 countries. Nium holds regulatory licenses and authorizations in over 40 countries, enabling seamless onboarding, rapid integration, and compliance – regardless of geography. The company is co-headquartered in San Francisco and Singapore, with regional offices in London, Amsterdam, Hong Kong, Mumbai, Bengaluru, and Chennai.
About the role:
To help accelerate our growth further Nium is looking for a Director/Senior Manager – Finance. This is a Senior Leadership role that will oversee the Balance Sheet reconciliations/schedules to ensure that the balances are appropriately disclosed, and we have the break-up, details, and supporting documents.
What we want you to do here:
• Preparing Balance Sheet reconciliations/schedules (i.e. Balance Sheet proofing) to ensure that the balances are appropriately disclosed, and we have the break-up, details, and supporting documents.
• Prepare process control documents and walk-throughs.
• Implement SOX and related controls, and monitor them.
• Implement tools to monitor balance sheets and other reconciliations
• Act as the key point of contact and support for specific international entities/entities
• Liaise with tax and other teams to provide the required support/documents/details, wherever required.
• Handle compliance requirements specific to fintech firms in international countries.
• Lead and coordinate business initiatives, as required.
• Should add value to the group by giving quality inputs and working towards effectively managing the tasks.
Requirement:
In-depth knowledge of accounting is a must. Should be technically strong with solid knowledge. It needs to look at compliance matters and SOX Controls.
• Knowledge of International Financial Reporting Standards is required. Knowledge of other foreign local GAAP is advantageous
• Demonstrate strong interpersonal, communication, and presentation skills
• Strong analytical and problem-solving skills and meticulous
• Possess good business acumen and is highly adaptive.
• Mature, proactive, resourceful, and hands-on with good initiative.
• Independent worker who can work well with minimal supervision.
• Min 10+ years' experience in a public accounting firm (Big 4 preferred) and/or MNC
At Nium we center our way of work around 3 core values globally -
#KeepItSimple, #MakeItBetter and #WinItTogether.
What's it like to be a Nium'er?
We cut through complexity, simplify at speed and operate with scale in mind.
We build innovative solutions that make our customers' lives better.
We win in this competitive market by collaborating as one team.