Implementation Manager - Nium Checkout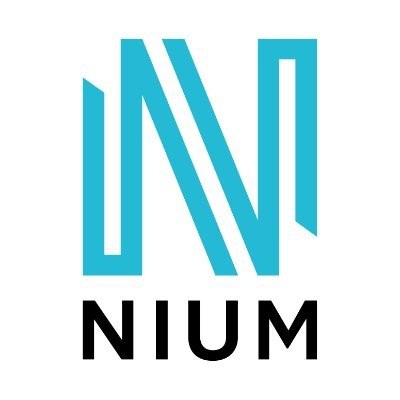 Nium
Singapore
Posted on Monday, May 8, 2023
Nium was founded on the mission to build the global payments infrastructure of tomorrow, today. With the onset of the on-demand economy, its single platform for global payments and card issuing is shaping how banks, fintechs, and businesses everywhere to disburse and collect funds instantly across borders. Its payout network supports 100 currencies and spans 195+ countries, 100 of which in real-time. Funds can be disbursed to accounts, wallets, and cards and collected locally in 35 markets. Nium's growing card issuance business is already available in 34 countries. Nium holds regulatory licenses and authorizations in over 40 countries, enabling seamless onboarding, rapid integration, and compliance – regardless of geography. The company is co-headquartered in San Francisco and Singapore, with regional offices in London, Amsterdam, Hong Kong, Mumbai, Bengaluru, and Chennai.
Are you seeking a challenging role to set the standards for global payments? We are experts in payments and recognize the inefficiencies that exist in end-to-end payments especially in the gaming, streaming and eLearning industries. We are looking for a smart, driven and diverse implementation manager for our digital goods vertical at NIUM. You will be responsible for driving the technical implementation, solutioning and execution for our early partners. This is 0 to 1 role for a new growth-oriented business unit.
As the implementation manager, your aim will be to work with Nium Checkout partners to enable a successful implementation and launch. You will also be responsible for solutioning, driving prospect discovery to influence product roadmap to make the integration process smoother. You will lead discovery calls with prospects to ascertain pain-points and technical implementations desired. Ultimately, you will be a key enabler to launch Nium Checkout globally.
Responsibilities
Guide and successfully launch clients on Nium Checkout
Think from our client's standpoint to act as the bridge between their technical integration needs and Nium Checkout product. Solving for gaps that may exist in our platform by working closely with internal teams.
Work closely with partners and internal teams across the world to ensure smooth implementation and go-live. This will also require working with non-technical teams including business, operations and compliance
Drive technical discovery by speaking with prospects to identify new features and product opportunities. Form a key part of feedback loops for the organization, gathering merchant's feedback, evaluating merchant needs, and communicating these to product, payment partners and other teams internally, building strong relationships internally and externally
Travel globally to assist our merchants expand into new markets
Requirements
At least 5 years of prior experience in a client facing implementation role; start-up experiences are preferred
You have a developer background and are comfortable coding solutions for clients, if needed
You have a good grasp of best practices on APIs and act as the voice of the customer to simplify integrations
You have experience working with payments and/or digital goods clients
You are extremely detail oriented and hands-on
You take initiative, ownership and are committed to challenge the status quo
You are a self-starter who enjoys a fast-paced environment
At Nium we center our way of work around 3 core values globally -
#KeepItSimple, #MakeItBetter and #WinItTogether.
What's it like to be a Nium'er?
We cut through complexity, simplify at speed and operate with scale in mind.
We build innovative solutions that make our customers' lives better.
We win in this competitive market by collaborating as one team.