Manager - Bids & PMO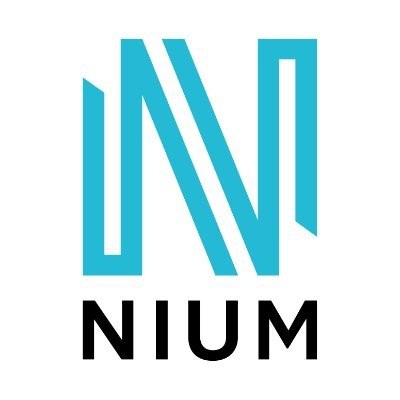 Nium
Mumbai, Maharashtra, India
Posted on Monday, May 8, 2023
Nium was founded on the mission to build the global payments infrastructure of tomorrow, today. With the onset of the on-demand economy, its single platform for global payments and card issuing is shaping how banks, fintechs, and businesses everywhere to disburse and collect funds instantly across borders. Its payout network supports 100 currencies and spans 195+ countries, 100 of which in real-time. Funds can be disbursed to accounts, wallets, and cards and collected locally in 35 markets. Nium's growing card issuance business is already available in 34 countries. Nium holds regulatory licenses and authorizations in over 40 countries, enabling seamless onboarding, rapid integration, and compliance – regardless of geography. The company is co-headquartered in San Francisco and Singapore, with regional offices in London, Amsterdam, Hong Kong, Mumbai, Bengaluru, and Chennai.
Where do you come into the picture?
We are looking for an experienced Manager – Bids & PMO, based out of Mumbai, who will manage end-to-end RFP/RFI/Bid responses by collaborating with various BU's within NIUM. In this role, you will deliver high-quality RFP proposals and ensure the NIUM product and value proposition are clearly articulated and project the most up-to-date NIUM messaging/themes/value propositions. In addition to bids, you will also lead and contribute to various strategic internal projects.
A high-impact role, requires expertise in strategic thinking, leadership, strong relationship building and stakeholder management skills. The role owner is expected to gain an exceptional understanding of NIUM's line of business, its product offering across multiple verticals and evolving business models & trends.
What would a day in your life @NIUM look like?
As a Manager, Bids & PMO @NIUM, you would:
• Proactively build & manage RFI/RFP/Bid opportunity pipeline globally
• Oversee all aspects of proposal preparation, from inception to post-bid award
• Establish best practices in RFI/RFP/Bid and deliver compelling 360-degree, customer-centric bid responses
• Liaise with a wide variety of stakeholders (global, regional, in-country) to cover all required information to complete proposals and ensure delivery on time and quality
• Drive continuous improvement of the bid process, capabilities, and supporting systems
• Work closely with marketing teams on developing marketing collaterals, key content messaging and customer experience aligned with brand and strategy
• Overall accountability for winning bids (not simply bids submission)
• Help the Sales team with proposals and clarifications
• Keep abreast of industry changes and innovations in the larger cards and payments space to stay ahead of curve in coming up with innovative solutions for customers.
What expertise & experiences would you need to have to play this kind of role?
• Minimum of four years experience in presales and/or proposal management and/or Project Management in the Fintech market
• Practical knowledge of the payments industry landscape
• Great at creating PPT pitch decks
• In-depth knowledge and application of English grammar and ability to proofread all written materials including proposals presentations, and related documents.
• Excellent conceptual and visual creative skills
• Team player with high energy levels and motivation
• Ability to work independently with limited supervision in a fast-paced organization and deliver work under pressure to meet deadlines
• Superior follow-through capabilities and ability to manage multi-workstreams
• Ability to communicate with all levels of the organization, from highly technical to senior-level business leaders
• Proactive to analyse gaps and come up with resolution + drive it to completion
At Nium we center our way of work around 3 core values globally -
#KeepItSimple, #MakeItBetter and #WinItTogether.
What's it like to be a Nium'er?
We cut through complexity, simplify at speed and operate with scale in mind.
We build innovative solutions that make our customers' lives better.
We win in this competitive market by collaborating as one team.