Manager/ Senior Manager - Customer Experience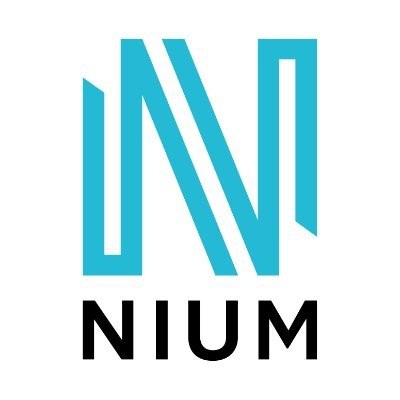 Nium
Customer Service
Mumbai, Maharashtra, India
Posted on Monday, May 8, 2023
Nium was founded on the mission to build the global payments infrastructure of tomorrow, today. With the onset of the on-demand economy, its single platform for global payments and card issuing is shaping how banks, fintechs, and businesses everywhere to disburse and collect funds instantly across borders. Its payout network supports 100 currencies and spans 195+ countries, 100 of which in real-time. Funds can be disbursed to accounts, wallets, and cards and collected locally in 35 markets. Nium's growing card issuance business is already available in 34 countries. Nium holds regulatory licenses and authorizations in over 40 countries, enabling seamless onboarding, rapid integration, and compliance – regardless of geography. The company is co-headquartered in San Francisco and Singapore, with regional offices in London, Amsterdam, Hong Kong, Mumbai, Bengaluru, and Chennai.
Where do you come into the picture?
Over the years we have slowly and steadily recruited some of the best in the business and every day they bring us closer to our full potential. Since our inception, we have evolved significantly as a company, but customer obsession has always been at our core. We believe that any form of a 'payment transaction' should be seamless; and every customer using our services should have a smooth, cost- effective and a transparent experience. In this context, our Customer Service team plays a critical role in creating customer delight. They are the frontline support for all our customers to help problem solve an issue they might be facing when using our services/products at Nium.
What would a day in your life @ Nium look like?
As Manager – Customer Experience, you will –
Manage and optimize frontline queue management across Chats, Emails, Calls (where applicable)
Be responsible for managing Escalations and Complaints
Optimize the processes and department response in line with expected outcomes
Track and analyze overall volume and contact ratios to improve department efficiency
Organize workflow to meet customer timeframes (SLA)
Keep accurate records and document customer service actions and discussions
Analyse data and compile accurate reports
Customer Experience management - Take ownership of customers issues and follow problems through to resolution
Own Product and Process gaps to improve both end Customer Experience and Department efficiency
Use Customer Satisfaction data to drive improvements in Product & Processes
Enhance Product & Process to drive fewer customer queries
Drive behavior in the department to keep the Customer at the center of all initiatives
People Management: Be an effective People Manager to the team
Actively manage team motivation and well being
Effectively manage all administrative tasks in the role
Ensure that individual objectives are in sync with Department & Organization objectives
Monitor performance actively, provide support where required, manage lack of performance, circumstances in line with prescribed policy
Coach and develop team members
What expertise & experiences would you need to have to play this kind of role?
8-10 years of total experience with 3+ years as a Manager/ Team Leader in Voice, Chat, Email operations
Has led teams of 10-15 members, in Customer Service across multiple geographies
Has helped build and sustain Customer Service capability around new products & geographies
Has a high empathy quotient
Is driven by a problem solving mindset
Can prioritize, organize and execute tasks with minimal supervision
Impeccable spoken and written English
Deep experience in managing Customer Service KPIs, CSAT and NPS
Hands-on experience in MS Office and tools within it
Is comfortable working in a rotational shift environment which is 24X7
Experience in Fintech, Cards, Payments or any Financial Services environment preferred
Has end user understanding & hands on experience in supporting UAT
Has experience in providing business requirements to Product & Tech
At Nium we center our way of work around 3 core values globally -
#KeepItSimple, #MakeItBetter and #WinItTogether.
What's it like to be a Nium'er?
We cut through complexity, simplify at speed and operate with scale in mind.
We build innovative solutions that make our customers' lives better.
We win in this competitive market by collaborating as one team.