Product and Regulatory Counsel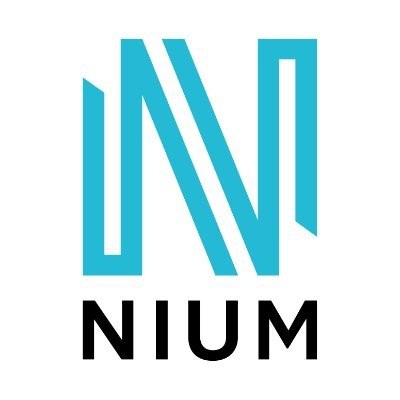 Nium
Product, Legal
Amsterdam, Netherlands
Posted on Monday, May 8, 2023
Nium was founded on the mission to build the global payments infrastructure of tomorrow, today. With the onset of the on-demand economy, its single platform for global payments and card issuing is shaping how banks, fintechs, and businesses everywhere to disburse and collect funds instantly across borders. Its payout network supports 100 currencies and spans 195+ countries, 100 of which in real-time. Funds can be disbursed to accounts, wallets, and cards and collected locally in 35 markets. Nium's growing card issuance business is already available in 34 countries. Nium holds regulatory licenses and authorizations in over 40 countries, enabling seamless onboarding, rapid integration, and compliance – regardless of geography. The company is co-headquartered in San Francisco and Singapore, with regional offices in London, Amsterdam, Hong Kong, Mumbai, Bengaluru, and Chennai.
The Team You Will Join
Nium'sGlobal Legal Team works at the intersection of financial technology and regulatory frameworks. Our work helps Nium build delightful and innovative products, understand and manage risks, and creatively navigate complexity and challenges, both external and internal.
We're looking for a fast-learning and dynamic Product and Regulatory Counsel, based out of our Amsterdam office, with familiarity in payments and financial services law to help us continue to drive innovation and accelerate our growth. In this role, you'll be a deeply embedded and strategic advisor to our Product, Engineering, Compliance, Bank Partnerships, Marketing, and many other teams. You'll help to design and build new payments products and services, provide strategic advice about Nium's legal and regulatory obligations in Europe, the UK, and globally, and help drive our expansion into new markets.
Your Next Exciting Role
You'll partner closely with product, engineering and business teams in Europe, the UK, as well as global teams, to advise on a range of issues including financial services regulations, payments, consumer protection, data privacy and intellectual property.
You'll advise on and manage relationships with Nium's key European and UK regulators (including the FCA, DNB, Bank of Lithuania, and MFSA).
You'll stay up-to-date on applicable laws and regulations dealing with financial services and other relevant areas, help to drive Nium's strategy in response to changing regulatory environments, and provide training to business teams on relevant regulatory topics
You'll work closely with other members of Nium's Legal Team to support its global legal and regulatorystructure, strategic partnerships and client agreements.
You'll help build scalable and effective processes for legal review and launch of new products and services.
Which Skills & Experiences will make you successful?
You have 5+ years of experience as a qualified lawyer in an in-house legal team, top law firm and/or government agency.
You have familiarity with UK or EU payments and financial services laws and regulations (such as the Payment Services Directive).
You're highly collaborative, inquisitive, and solutions-oriented, ideally with prior experience advising on product development at fast moving technology companies.
You're biased towards action and impact, and no task is too big or too small for you; you can roll up your sleeves and get things done.
You have exceptional verbal and interpersonal communication skills, can build strong relationships with business colleagues, and can simplify legal concepts and communicate them in easy-to-understand language.
You exhibit genuine curiosity, are passionate about your work, and enjoy a fast-paced working environment.
You're humble with low-ego, have a strong desire to grow and learn, and have a deep commitment to your teammates.
What we offer at Nium
We Value Performance: Through competitive salaries, performance bonuses, uncapped sales commissions & ESOPs for specific roles, we ensure that all our employees are well rewarded and incentivized for their hard work
We care for our Employees: The wellness of Nium'ers is our #1 priority, we offer medical coverage along with 24/7 employee assistance program & generous vacations, and year-end shut down. We also provide flexible working & a hybrid working environement (3 days per week in the office)
We Upskill Ourselves: We are curious, always want to learn more & upskill ourselves: We therefore do not only provide role-specific traning but also offer all our employees LinkedIn learning solutions & dedicated learning allowances
We Celebrate Together: Work is also about having fun with your colleagues & creating great relationships. We often celebrate together through company-wide social events, team bounding activities, happy hours, team offsites, and so much more!
We thrive through Diversity: Nium has always thrived through a diverse & multicultural workforce, with more than 33 nationalities across 18+ countries. As an Equality Opportunity Employer, we are committed to providing a safe & welcoming environment for everyone.
At Nium we center our way of work around 3 core values globally -
#KeepItSimple, #MakeItBetter and #WinItTogether.
What's it like to be a Nium'er?
We cut through complexity, simplify at speed and operate with scale in mind.
We build innovative solutions that make our customers' lives better.
We win in this competitive market by collaborating as one team.