Growth Associate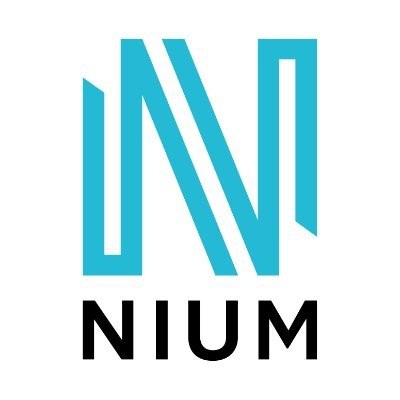 Nium
Marketing & Communications, Sales & Business Development
San Francisco, CA, USA
Posted on Monday, May 8, 2023
Nium was founded on the mission to build the global payments infrastructure of tomorrow, today. With the onset of the on-demand economy, its single platform for global payments and card issuing is shaping how banks, fintechs, and businesses everywhere to disburse and collect funds instantly across borders. Its payout network supports 100 currencies and spans 195+ countries, 100 of which in real-time. Funds can be disbursed to accounts, wallets, and cards and collected locally in 35 markets. Nium's growing card issuance business is already available in 34 countries. Nium holds regulatory licenses and authorizations in over 40 countries, enabling seamless onboarding, rapid integration, and compliance – regardless of geography. The company is co-headquartered in San Francisco and Singapore, with regional offices in London, Amsterdam, Hong Kong, Mumbai, Bengaluru, and Chennai.
What's the story?
We started out in 2015 with a vision to simplify the digital cross-border payments experience for complex markets. Over time, we grew into a global Fintech platform, regulated in over 40 markets and reaching across 180 countries. Today we are a universal plug for financial services and our BaaS offering straddles cross-border payments, card issuance, and collections by way of capability. We have clients in all 6 continents and have diversified our offerings to meet the needs of banks, financial institutions, SMEs, and New Economy businesses like eCommerce and online travel. We are a team of more than 400 people across 11 offices globally and growing. Our vision is to embed world-class financial services into every platform we touch.
Our network is powered by our portfolio of licenses, hard-earned by building trust with financial regulators in over 38 countries. This combination of regulatory and tech assets is unique to Nium and is at the core of our unique value proposition.
Where do you come into the picture?
This role will join our sales team and will be reporting directly to the SVP and GM Americas .
This role will be pivotal in setting up the organization for commercial success and will drive the hypergrowth of Nium with exceptional impact. You are street-smart and driven and are curious what it's like to work at the heart of Fintech in a global company where you will work side by side with management.
You will be responsible for generating new business opportunities and working side-by-side with our business development team to identify and qualify prospects across the Americas.
What would a day in your life @ NIUM look like?
You will engage with our business development team in collaboration to identify top-tier prospects for Nium's best-in-class financial services platform
You will engage with key businesses in Nium's target industries to raise awareness of our available offerings in the Americas
You will generate qualified opportunities through email, networking and social selling
You will work with the Sales team to identify and create material that will help speed up the sales process
You will grow your knowledge of Nium's offerings and addressable market to sell effectively
You have a positive and can solve it mentality to challenges
You have a natural desire to help out and don't think in responsibilities and duties
What experience and expertise would you need to play this role?
Experience in working in a dynamic environment
Experience in B2B opportunity qualification. Financial services or fintech experience a plus
Objection handling experience
Experience organizing a lead pipeline
Usage of CRM, sales enablement and other prospecting tools
Ability to thrive in a fast paced, consistently evolving business environment with an engaged and upbeat nature.
Benefits:
Comprehensive medical, dental, and vision plans
401K plan with an employer match
Generous paid parental leave for primary and secondary caregivers
Commuter benefits & a fully stocked kitchen with rotating snacks and beverage
Employee referral bonus program
Work for a company whose values focus on career advancement, mentoring and transparency
Generous PTO in addition to paid leave between Christmas and New Year
Company-wide social events, happy hours, and so much more
Our beautiful HQ office is based in the heart of SOMA in San Francisco
At Nium we center our way of work around 3 core values globally -
#KeepItSimple, #MakeItBetter and #WinItTogether.
What's it like to be a Nium'er?
We cut through complexity, simplify at speed and operate with scale in mind.
We build innovative solutions that make our customers' lives better.
We win in this competitive market by collaborating as one team.