Senior DevOps Engineer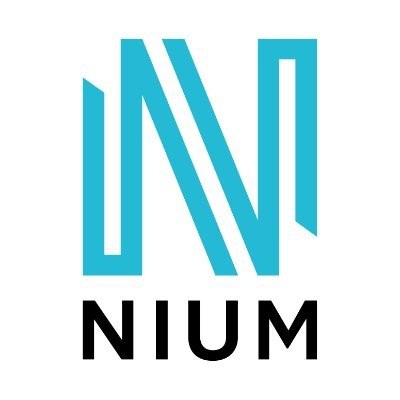 Nium
Software Engineering
Bengaluru, Karnataka, India
Posted on Monday, May 8, 2023
Nium was founded on the mission to build the global payments infrastructure of tomorrow, today. With the onset of the on-demand economy, its single platform for global payments and card issuing is shaping how banks, fintechs, and businesses everywhere to disburse and collect funds instantly across borders. Its payout network supports 100 currencies and spans 195+ countries, 100 of which in real-time. Funds can be disbursed to accounts, wallets, and cards and collected locally in 35 markets. Nium's growing card issuance business is already available in 34 countries. Nium holds regulatory licenses and authorizations in over 40 countries, enabling seamless onboarding, rapid integration, and compliance – regardless of geography. The company is co-headquartered in San Francisco and Singapore, with regional offices in London, Amsterdam, Hong Kong, Mumbai, Bengaluru, and Chennai.
What would a day in your life @ Nium look like?
Lead and co-ordinate the Go-Live activities including the execution of the deployment plans and checklists.
Generate server and application health reports and share the findings with development team.
Create and manage data dump and server setups for various environments.
Build and manage release documentation and technical release notes.
Manage house-keeping, upgrades, installation, backup/restore & adherence to DR plans in order to ensure smooth functioning of existing systems.
Identify, propose, optimize, configure, implement and maintain:
various automation tools for continuous process improvements
server environments for development, testing and production etc.
disaster recovery plans for application, data etc.
various automated application and server monitoring tools
the CI/CD infrastructure and tools
test automation to validate the builds in the CI/CD pipeline
tools for database versioning, source control, continuous performance monitoring.
Requirement
8+ years of experience as a DevOps Engineer or similar role
Hands on experience in AWS
Complete understanding of CICD, added advantage on Jenkins, Argo CD and groovy
Hands on experience on Linux, SFTP
AWS and Linux Networking concepts
Hands on experience in Docker, Kubernetes or equivalent
Hands on experience in deployment and configuration of application. e.g. Apache, Node, Java
Understanding of database versioning, source control, continuous performance monitoring tools
Hands on in source code management tools like Git, Github, SVN etc,
Strong coordination skills in deployment of distributed enterprise applications.
Critical thinker and problem-solving skills
Good time-management skills
Great interpersonal and communication skills
Join the world of Open Money @ NIUM
We, at Nium, are on a mission to transform global financial infrastructure. We are driven by our co-created values of teamwork, innovation, customer obsession and accountability. These aren't just buzzwords, they're how we do business every day and owned by each and every employee at Nium. We create new rules and new possibilities for a world of open money
At Nium we center our way of work around 3 core values globally -
#KeepItSimple, #MakeItBetter and #WinItTogether.
What's it like to be a Nium'er?
We cut through complexity, simplify at speed and operate with scale in mind.
We build innovative solutions that make our customers' lives better.
We win in this competitive market by collaborating as one team.