Senior Executive - Card Operations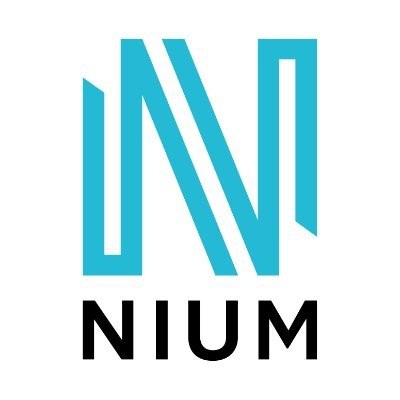 Nium
Operations
Mumbai, Maharashtra, India
Posted on Monday, May 8, 2023
Nium was founded on the mission to build the global payments infrastructure of tomorrow, today. With the onset of the on-demand economy, its single platform for global payments and card issuing is shaping how banks, fintechs, and businesses everywhere to disburse and collect funds instantly across borders. Its payout network supports 100 currencies and spans 195+ countries, 100 of which in real-time. Funds can be disbursed to accounts, wallets, and cards and collected locally in 35 markets. Nium's growing card issuance business is already available in 34 countries. Nium holds regulatory licenses and authorizations in over 40 countries, enabling seamless onboarding, rapid integration, and compliance – regardless of geography. The company is co-headquartered in San Francisco and Singapore, with regional offices in London, Amsterdam, Hong Kong, Mumbai, Bengaluru, and Chennai.
Where do you come into the picture?
In this role, you will be a critical support for our internal stakeholders, card schemes (VISA, Mastercard) and our clients to ensure the smooth delivery of Nium's card issuing programmes. Reporting to the Senior Card Operations Manager, this role will work closely with Product, Sales and Project Management to launch Nium's card programme in the UK.
What would a day in your life @ Nium look like?
In this role you will:
- To gather and confirm client card fulfilment requirements. Eg card embossing requirements, card delivery methods.
- Owning the end to end card design approval request. Liaise with clients and internal stakeholders to deliver intended card design and submitting the necessary card design forms for Scheme approvals.
- Arranging for Card Perso Vendors to print and deliver approved card designs
- Process client card orders to Perso Vendors
- Processes invoices received from vendors top ensure timely settlement of invoices.
- Maintains Card stock inventory  Prepares billing invoices to Clients
- Monitors incoming requests in Card Operations team email inbox to ensure that all incoming requests/emails from clients are attended to.
Requirements:
University degree holder in preferably Business Administration or Commerce.
1-8 years and above relevant experience in payment cards or banking operations.
Being familiar with the Payment Industry or card acquiring/issuing schemes is highly desirable.
Excellent verbal and written communication skills  Attention to detail
Strong prioritization and execution skills
Experience and comfortable in establishing relationships with different departments
Self-motivated and a good team player.
At Nium we center our way of work around 3 core values globally -
#KeepItSimple, #MakeItBetter and #WinItTogether.
What's it like to be a Nium'er?
We cut through complexity, simplify at speed and operate with scale in mind.
We build innovative solutions that make our customers' lives better.
We win in this competitive market by collaborating as one team.