Senior Executive - Partner Relationships and Exception Handling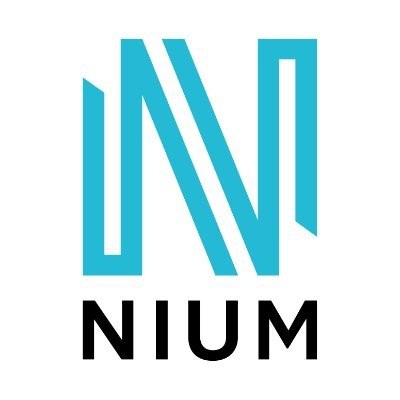 Nium
Customer Service
Mumbai, Maharashtra, India
Posted on Monday, May 8, 2023
Nium was founded on the mission to build the global payments infrastructure of tomorrow, today. With the onset of the on-demand economy, its single platform for global payments and card issuing is shaping how banks, fintechs, and businesses everywhere to disburse and collect funds instantly across borders. Its payout network supports 100 currencies and spans 195+ countries, 100 of which in real-time. Funds can be disbursed to accounts, wallets, and cards and collected locally in 35 markets. Nium's growing card issuance business is already available in 34 countries. Nium holds regulatory licenses and authorizations in over 40 countries, enabling seamless onboarding, rapid integration, and compliance – regardless of geography. The company is co-headquartered in San Francisco and Singapore, with regional offices in London, Amsterdam, Hong Kong, Mumbai, Bengaluru, and Chennai.
About the role:
Nium is looking to hire a Senior Executive who will support in strengthening the relationship with existing/new partners in terms of transactional/compliance process, technical integrations, etc.
The ideal candidate will be able to get into the details while providing operational expertise and guidance and will bring process improvement/enhancement for seamless transactional services. This role will also require strong competencies in performing detailed data gathering and analyzing the gathered data. Finally, the candidate should have experience in ensuring KYC checks and completion of Enhanced Due Diligence while maintaining proper and timely coordination with the relevant teams.
What would a day in your life @ Nium look like?
Understand and influence all elements of the partner onboarding process to
collect accurate partner bank information, maintain accurate data,
ensure regulatory compliance, and lowering overall business risk.
Develop a strong understanding of the current process, including both Partner
banks and management experience.
Work with the Product and Operations teams to understand and influence
operational and technical requirements to drive improvements in the speed
and efficiency of payments.
Managing operational/transactional related queries and ensuring closure
within the given timeframe by coordinating with Partner banks
Work closely with Partner banks to implement systems and processes that
deliver improvement toward 100% conformance to customer requirements.
Plan and organize governance meetings with Partner banks at periodic
intervals.
Liaise with respective teams to ensure KYC/Due diligence completion within a
given timeframe.
Requirements
2-5 years of experience with financial services and payments and payment
processing in particular, including client onboarding, sanction screening
and other AML/CFT obligations, and Customer Due Diligence (CDD).
Strategic mindset and a desire to dive in and solve business challenges as
well as technical challenges.
Strong interpersonal skills, with demonstrated ability to work effectively
and collaboratively with diverse team members and external parties.
Strong analytics skillset – able to investigate, understand and solve day-to-day issues. Demonstrates strong problem-solving skills in a complex
environment.
Deep knowledge and experience in Financial Technology are preferred.
At Nium we center our way of work around 3 core values globally -
#KeepItSimple, #MakeItBetter and #WinItTogether.
What's it like to be a Nium'er?
We cut through complexity, simplify at speed and operate with scale in mind.
We build innovative solutions that make our customers' lives better.
We win in this competitive market by collaborating as one team.